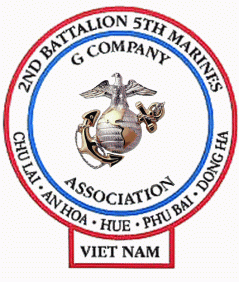 Click menu button to open, click it again to close it
Alphabetical listing, by last name.... To change your information, or for a member of the association to add or remove your name please click HERE
If you see a Members name followed by a R.I.P. Click the name to see there description if has been left up, but if it doesn't go to a description (has been removed) click the R.I.P. to see there pictures and date on our Gone before us page.
This Page was last updated March 25th 2017
---
McCartney, Lawrence E.
Musta, Dennis (R.I.P.)12/14/12
Portillo Jr., Carlos
Ralston, John (RIP)
Rivers, Buddy
Stringham, Dale ( RIP 06/20/12)
Studenny, Dennis ( RIP )
Sullivan, Patrick( RIP )
Sylwestrowicz, Andrew (Andy)"Fire Captain"
Tiffany, Richard
Vaught, Tyler
Walters, Michael (sister of)
Warner, David(from his sister)
Wenger, Shane
---
Akins, Christopher
2002 May to 2004 May H&S Co. and GOLF Co.

5621 Perkin Dr.
New Port Richey, FL 34652
akinscmjr@yahoo.com

---
Albano, Salvatore (Sam)
85 Wells Road
Granby, CT 06035
860-653-5310
albby67@cox.net

---
Allred, Phillip
i am a former Marine of 2/5 golf i want to say semper fidelis devil dogs.... oohrahhh

10 Oppertunity Drive
Deison, IA 51442
712-263-8641
jarhead_usmc2002@yahoo.com

---
Almeida Jr, William J
I enlisted in the Marines on 01/15/1968 and was honorably discharged on 11/20/1970.I served with Golf Co. 2/5 in AnHoa in vietnam in 04/1969 to 01/1970, 2nd Platoo/ 2nd Squad, I was mediVac from 1st Med in Danag on 01/1970 due to injury to my left leg while in combat.

23 Spring St.
Taunton,Ma. 02780
508 824 0231
marinegrunt828@gmail.com

---
Anderson, Michael
Looking for anyone who remembers me. Was in Hue of Tet 1968. 2nd Purple heart Semper Fi please contact me at my e-mail address.

4441 Edinbridge Circle
Sarasota, FL 34235
mandm2b1@gmail.com

---
Archibald, Doug
I was the Captain's radio operator with Golf 2/5 from December 1968 to December 1969.

1517 Arizona St. NE
Albuquerque, NM 87110
505-268-3684
archway4@aol.com

---
Armijo, Theodore
I served in Nov.1965-Feb.1967 approx. Chu-li & DMZ

177 Wolff St.
Denver, CO 80219
303-922-4409
tmarmijo@msn.com

---
Arndt, Vern
Vietnam service in Golf Co. 2/5, 1st Plt. Cmdr. from May 24, 1967 to Dec. 15, 1967. Turned Platoon over to a Lt. Mike McNeal on Dec 15, 1967 at Phu Lac 6 and went to 1st Mar. Div. Aerial Observer duty at Marble Mountain, until July 13, 1968. I served 14 months on this tour, earning 430 combat flight hrs. in support of ground units. Departed Vietnam July 14, 1968.

My hat's off to the brave and steadfast troops who were always faithful to the cause. Welcome home Marines. Semper Fi! and Support the Troops!

146 Honeysuckle Drive
Jim Thorpe, PA. 18229-9704
570-325-0110
varndt@ptd.net

---
Arnoldy, Chris
Served with G/2/5 May 1995 - Dec. 1998

7495 CR 176
Stephenville, TX 76401
817-845-1339
carnoldy74@yahoo.com

---
Averill, Dana (Mike)
Joined Golf co. 3/69 at An Hoa. Ended up as 1st plt guide. last area in bush was GoNoi island.
Got 2nd heart.

Additonal Info Received: Was 0311 w/ 1st Plt, Golf 2/5 from 3-69 to 3-70. Made the trip back over to VN in 1996 w/ Col. Tilley. Retired as Det/Sgt with Michigan State Police after 26 years.

13720 Budworth Cr.
Orlando, FL 32832
407-566-0117
dana.averill25@gmail.com

---
Baggs, Marion R.
I joined you at Liberty Bridge end of July, early Aug. 68. I was the oldest Lt. in the free world. The "Mustang". Enjoyed the very pleasing company of many of you at the various reunions during the conception of and birth of the good ship U.S.S Hue City. Hope to meet more of you by and by. Sent out of the field to be C.O. of H&S Co. in May 69. Returned to "The Real World" in Aug. 69. My first tour was with 2/7 further south in 65 & 66.

Additional Info Received: Dear Sir,
I saw my Dad's listing here. Could you update it for him please he passed away in August from Agent Orange exposure. It gave him a cancer, but he never blamed the corp or the USA. The last few months he kept saying that the orange stuff saved his life, it meant there was a lot less jungle to have to fight in. It saved him and he was ableto come home to us and spend another 30 years with us. He was always so proud of his Marine life, and I am for being his son.
Thank you
Rory Baggs


4161 Sidewinder Trail
Middleburg, Florida, 32068
(904) 282-4859
Mudgrunt03@aol.com

---
Bailey, Scott
Oct.1969-Feb.1970, Anhoa
Would like to locate J.D. Hall,he was a machine gunner.

15 Reffitt Rd.
Jeffersonville, KY
859-498-1292
pabailey6@aol.com

---
Barber, Jr., John S.
Combined Unit Pacification Program
Golf Cupp 1 70-71 Gunner
Que Son Valley

I was with 1/7 when they rotated back to the world. 2/5 moved in and continued with the CUPP program

11206 67th Ave. N.
Seminole, FL 33772
727-319-3742
jbarber3@tampabay.rr.com

---
Barnes, Barney W.
Served in NAM from Sept. '67 through Oct. '68. ...2nd Platoon & 3rd Platoon.
*********************************

" Don't mean nothin' " we Marine GRUNTS would mutter, perhaps 'bout the death of their best buddy, the death of any Marine, the lack of mail from back home, the sudden loss of their Lieutenant, the lack of clean socks and utilities out in the bush, the lack of good smokes and drinks in the PX when we would return from the bush, or even the always dreaded " DEAR JOHN " from your " NUMBAH ONE " girl back in THE WORLD, when in all actuality, it meant EVERYTHING!!!!!

7251 N 129th E Ave
Owasso, OK 74055
918 857-4244 Cell
1usmcg25@gmail.com
Interests: Sports, Music

---
Barry, Joseph "Joe"
I served with G 2/5, Nam Sept. '66- Oct. '67 'G' 2/5 2nd Platoon 2nd Squad Ldr.
PO Box 1894
803 Lafayette Rd.
Hampton ,NH 03842
Phone: 207-450-9773
jabarry777@gmail.com

Started off in Chu Lai in September of '66. I was supposed to have 3 days of getting a refresher with weapons. This never occurred. Golf Company came in from their outpost in the middle of the night and the next day we all flew to Dong Ha to stem an invasion from the North. It was a scary way to meet everyone for the first time. Dong Ha to Con Thien was literally a forced march, having to dig in every night and to be mortared without fail. Con Thien is where I met Lt. Buchanan and where I became 2nd Sqd. Ldr. after half the squad was killed due to friendly 81 mortar fire. We are all truly brothers. God bless all of you. Semper Fi, Joe Barry


---
Bates, John
Served with Golf Company 2nd Bn, 5th Marines from October 1966 - November 1967. Most of that time we were based out of An Hoa, except for combat operations.

Was WIA on 17 December 1966 (gunshot wound, chest, Phu Loc 6), 6 July 1967 (grenade shrapnel, left knee, Nong Son) and 15 August 1967 (punji stake wound, foot, Antenna Valley).

Most likely would not be alive today were it not for the superb combat leadership of then Lt. Bill Buchanan, Doc Thacker, Doc Salisbury, Doc LeGarie and other magnificant Marines and Corpsmen.

Thirteen months was an entire lifetime. That time and those Marines have had more positive effect on me than all others. Semper Fidelis, John

1459 Aupupu St.,
Kailua, HI 96734
808-721-1012 C or, 808-261-2042 H
JRBatesUSMC@aol.com

---
Bates, Scott
I served from 1982 to 86 camp pen.ca

---
Baxley, Glen
I served with 1st Plt., I was part of the unit from Jan, 1989 to Dec 1991.

617 Roanoke Drive
Allen, TX 75013
972-768-9111
glen.baxley@gmail.com

---
Beeney, Grant
I served with G 2/5 3/69 - 4/70

Southbury, CT 06488
grantcbeeny@gmail.com

---
Benavidez, Edward
Served with Golf 2/5 September 1965-September 1966.

1810 Bayou Homes Drive
Galveston, TX 77551
409-797-3770
jumper112@aol.com

---
Benlien, Edward
I was the gunner with 1st.plt.Golf 2\5 Aug.1966 to Oct. 1967.

RR 2 Box 2076
Piedmont, MO 63957
573-223-2427
brant0331@yahoo.com

---
Bergener, Carl (Pudgy)
Served November '68 - December '69. Mortar Section (Taylor Common). Served as Radio Man for CP section for several months and then finished tour as field supply man in CP section. Retired from Marines as 1stSgt in August 1989. Retired (100% DAV), Last job was as a Veterans Assistance Officer for Palm Beach County, Florida. Married (Patti), 5 children, 13 grandchildren (so far)...
7837 Nile River Road
West Palm Beach, FL 33411
(561) 324-4317
cbusmcret@gmail.com

---
Beringer, Thomas
I arrived Nam in Jan 70,landed in DaNang and was sent to AnHoa and was assigned to G Co 2/5. went to the bush as green as can be,humped a lot of gun ammo at first. Just your typical 0311. Did time on GoNoi island, Liberty Bridge, Arizona territory etc. Was on patrol in June and a "bobby trap" was set off in front of me. Wounded I think four of us. Got hit in both arms both legs and head/with a back injury. Medivaced to Guam then US. Later worked at 2nd ITR,and Embassy Duty.

Box 555
Tyndall, SD 57066
605-589-3567
dtberinger@hotmail.com

---
Berry, John
Transferred to golf co. in mid 1970 when 7th marines pulled out. We were a cupp unit(combined unit pacification program).I was an 0311/2531.Served in 1st plt 3rd squad and also plt cp as plt radioman. I was wia on 9 DEC. 70. Looking forward to contacting some old p's.

6201 Mnchester Park Circle
Alexandri, VA 22310
jbum7777@yahoo.com

---
Bice, Kerry (Doc)
My name is Doc Bice. I was with 2/5 G co. E. Co. and H&S Co. in Vietnam l966-l967; Hill 69, Con Tien, just about all of I Corp.. Have been searching for my Marines for a while now. I was wounded for the 3rd time and was sent back to the States without knowing who made it home. Ya'll took good care of me and I will never forget!!!!!!
Doc Bice

1800 FM 1092 Apt. 1207
Misouri City, TX 77459-1608
kbice@houston.rr.com

---
Bihm, Stanley
CELL PHONE NUMBER 225-328-5014

27991 FOXFIRE AVE.
WALKER, LA. 70785
scorpiofiveo@aol.com

---
Blasdell, Billy
I served from 9/68 to 10/69, I was in weapons platoon attached to 2nd platoon. As a 60 mm mortar man. As a gunner.

I was wounded in April I think it was with facal and neck wounds and was wondering if any of you remember it and send me a statement saying so. Seems I can't get my purple put on my DD214 until I do. Would really be a big help if the Corpsmen the patched me up would remember, It took him a little extra time to find his unit 1 he was busy doing other things. My a gunner lost his little finger if that would help. Thats pretty much it after that I kind of went lights out for awhile.

165 Prarie St.
Sierra Vista, AZ 85635
520-452-9811
bblasdell@hotmail.com

---
Blayney, Doug
Doug Blayney
3492 Colletta Lane
Cleveland. Oh 44111
216-375-1313
dblayney@sbcglobal.net

---
Blevins, Michael
I SERVED FROM 1986-1992 WITH A 14 MOUNTH TAD to HQ T.O.W.'s
for desert storm. Just like to say hi and good luck.

2842 North Whipple
Chicago, IL 60618
773-630-7510
dragonzzat@comcast.net

---
Bodine, Aaron
With 2/5 2000-2004, 1st platoon 1st squad. Long Live J.K. BELL

2529 W Cactus Rd., 1154
Phoenix, AZ 85029
602-478-5644
aaronb0311@yahoo.com

---
Boiros, John
2nd Plt, 2nd Sqd, Sept 69---March 70. Was wounded on Go Noi Island, Feb 22 1970.

597 Cohannet St.
Taunton, MA 02780
508-822-7320
jfbgrunt@msn.com

---
Borden, Frank
I was the last gun team to make it across the perfume river bridge the first day and rode back to the Mac-V compound in the two Tarped vietnamesse trucks we requistioned off the civilians from the store on the norht side of the bridge.

2820 Virginia Circle.
PMB A-152
Denton, TX 76209
Borden49@aol.com

---
Bouton, Ronald
I served with Golf 2/5 7/68 thru 2/69. Wounded in Feb. 1969

244 Gregory Road
Aiken, SC 29805
386-848-5871
dianabouton@atlanticbb.net

---
Bradley, John
Served with Golf Company 2/5 in Vietnam 67-69.

Woodland, CA
senorapink@graffiti.net

---
Briggs, Mike
Concord, NH
www.bravo4750.com

---
Buchanan, Bill
I was Platoon Commander of 2nd Platoon G Company from 17 October 1966 (Con Thien) until around March 1967. I am writing a book with the working title "Cassandra Golf: A Marine Rifle Company in Vietnam" and am soliciting contributions from those Marines who served in the company during that time frame. Marines I'm still looking for are: Cpl. Robert P. Hamm 2080931;SSgt.Donald McElhenny 653699; PFC Edmund J. Madruca 2132167; GSgt William Mayberry 666009; Pvt. Thomas H. Stubbs 2279928; Cpl. Clarence K. Crum 2090383; Sgt. Dale Farnham 1968368; PFC Ruben Garza 2210910

775 E. Blithedale, #251
Mill Valley, CA 94941
415-352-1064
books@baylaurelpress.com

---
Buchanan, Kenneth W.
I served with G 2/5 67 - 68, as M-79 man with the 1st Plt., and was wounded on Jan. 31, 1968. Cpl Glenn Lucas was my squad leader, and Doc Kirkham was our corpsman.

858 Bowers Loop
Dover, AR 72837
479-331-3454
kenbuch@cswnet.com

---
Budzynski, Brad
Operation Iraqi Freedom

389 E. Vermontville Hwy.
Charlotte, MI 48813
517-204-0742
bradbudzynski@sbcglobal.net

---
Bunstone, Timothy
I served in 2/5 from april of 2000 till july of 2005, and i served in too many places to say.

315-265-5647
timothybunstone@hotmail.com

---
Burke, Andrew
With G. Co. from August of 1990 till July of 1992.

711 S. Fayette St.
Alexandria, VA 22314
703-836-9334
wrfc@yahoo.com

---
Butcher, Eugene (Gene or Butch)
I was there in Tet of 68 in hue city with golf 2\5

PO Box 216
Otis Colo. 80743-0216
(970) 246-3789
butcher@plains.net

---
Byberg, William
Served with Golf 2/5 2nd platoon 2 alpha radio operator. Was wounded in April 67. Would like to hear from anyone from 2/5 serving at that time.

3578 N. Cranberry Blvd.
North Port, FL 34286
734-765-6037 Cell
bybergb1946@gmail.com

---
Cader, Bruce
I served with Bravo 1/5 as a machinegunner I went to Camp Pendelton for the Memorial service for the Marines from India 3/5 that died in the Omspray in Feb 2000 I went to Pendelton for the 1st time since 1968 the marines of today are a fine bunch of gentlemen but be assured they will roll over anyone.You had a 2nd Lt Pace in 2/5 in 1968 and 69 after the memorial service i introduced myself and he gave me his challange coin to hold on till he needs it it reads COMANDER US MARINE CORP FORCES ATLANTIC, EUROPE, SOUTH IT HAD 3 STARS that is why I am putting my name on the 2/5 site SEMPER FI Bruce Cader

4763 Sunshine Ave.
Santa Rosa, CA 95409
bcader@aol.com

---
Caldwell, Fred
I arrived in country in May of 1967 and returned to the States in June of '68. I was the 1st Platoon Sergeant and later Weapons Platoon Commander. I had the opportunity to serve with some the Marine Corps finest. It was an honor to serve with the Marines who made it back and especially the ones who did not.

6068 Draycott Drive
Indianapolis, IN 46236
usmc4ever@comcast.net
May 967 -June 1968

---
Campbell, Raul
1966, IN CHU-LAI, DA-NANG, AND QUANG-TRI PROVIENCE. 0331, WOUNDED IN 12-OCT-1966.
GOLF CO. 2/5 1STMARDIV Weapons 0331

9411 Holly Place
San Antonio, TX 78254
210-215-1282
raulmamie@aol.com

---
Campbell, Robert
Was S/2 Scout 68/69. Phu Bai, An Hoa. With Golf for part of that time.

9411 Holly Place
San Antonio, TX 78254
210-215-1282


---
Cano, Ollie
in Corps: 89-92. Wpns Plt

Grand Prairie, TX 75052


---
Carey, Mike
G 2/5, in the bush from Nov.'68 to July '69

Holmen, WI 54636
mcarey603@msn.com

---
Carmichael, John
I served in 2nd Bn., 5th Marines 69-70 Corpsman 1st platoon 69-70

PO Box 1292
Seagraves, TX 79359
---
Carrell, Jason
I was a member of Golf company for 27 March 1999- 10 August 2002

256 Ave Granda #A
San Clemente, CA 92672
949-369-7520
jmonkey615@aol.com
---
Carroll, William
Semper Fi!

107 S. Salem St.
Dover, NJ 07801
973-366-9145
Interests: Sports, music
funk0420@aol.com

---
Carson, Andy
I served with Golf 2/5 '89 - '90, Operation Desert Storm, Bangladesh.

410 Broad St.
Ashland, OH 44805
andy.w.carson@us.army.mil

---
Cartlidge, Tony "Limey"
Part of the Hue City bunch, I got there and left in 1968. Served with 3rd Platoon 3rd Squad. I have always been fond of the reunions, and really appreciate the efforts of the Association Leadership. I am with several organizations in Florida, but the one I have been with for over 35 years is the Vietnam and All Veterans of Florida, Inc., State Coalition. I am their representative to the Florida Veterans Council, and the Councils Parliamentarian, and have held many positions over the years in Veterans' groups. I also am the G 2/5 information officer, and I help out with the Web site. I try to do as much as I can to get information out to All Veterans, and fight for those who cannot fight for themselves. I guess I still love a fight especially if its for my brothers who served their country. Semper Fi to all

16780 SE 92nd Danna Ave
The Villages, FL 32162-0014
850-294-2269
---
Castaldo, Anthony "Doc"
Joined 2/5 in Pendleton of 65 and sailed out of Longbeach to Oki than down on to Chu Lai, and all that followed. With G Co. and BAS. Rotataed back to states in Feb. of 67. Few of the corpsmen were Bob Daubney, Tom Drum, Jack Finneral. Plattton Sgt. was StfSgt. Dietz. Faces never fade but the names are a bitch to remember. Married 32 years now and one beautiful grand daughter so far. Would love to hear from anyone. Semper Fi.

11 Wall Ave.
Valhalla, NY 10595
pitapop@optonline.net
---
Childrey, Donald
Leathernecks MC

I served from 84-87.

Lompoc, CA 93436
usmc1@dslextreme.com
---
Christenson, Ted
( Feb 68 to Mar 69, 1st and 3rd plt ) I remember ssgt Levi jones and lt mcneil in 1st plt, some others jim knight, mitch mitchum,bud maidel, joe rowe, bob smith, and bill tant. moved to 3rd plt and served as lt baggs radio operator, then in yogi polings squad as 79man until i got malaria in early 69 and was medevaced to japan. would like to hear from friends.

480 e. 78th Pl
Thornton CO.
80229


720-936-5689 Cell
tedchristenson@comcast.net
---
Christianson, John
Was a corpsman but can't recall what squad I was with. They say the memory is the second thing to go, but I can't remember what the first was !!! I went by Chris when I was in country.. June'69 to june '70

5441 Unity Ave. N
Crystal Mn.
55429


763-535-0316
jchristian45@yahoo.com

---
Christophers, Dan
I was in Golf 2/5 in 85-88. Would love to hear from some of the guys from the unit.. jot me a note! Semper Fi!

561-852-1216
danzoc@adelphia.net

---
Cleberg, Joseph "Doc Joe"
It's been 33 years since I served with 2/5/ First Marine Div. as a Hospital Corpsman in Viet Nam and still am glad I was there to serve my country & take care of my fellow Marines. I hope to find some of the Marines I serve with.

I served as Sr. Corpsman for G 2/5 Feb.1969 til July or Aug.69 in Arizona Ter.-Phu Loc 6- I was Plt. Corp.for Fox 2/5 Dec 68-Jan69- Life has been good to me. I got married Jan. 1970 it must be working 32 yrs. later, we are still happy. We have six children-ages 29-27-23-16-7& 3 yrs. The last two were adopted they really keep us going. I work as X-Ray Tech.and still enjoy that also.

2680 Alhambra Way
Pinole, CA 94564
510-758-0707
hootowl711@aol.com

---
Clonts, Larry
---
Clore, Gerald
I was a sgt. with g 2/5 a short time nov. 69 till 7 jan 70 truck hit mine near liberty bridge.

522 Oxford
Corsicana, TX 75110
903-874-0981
gjclore@airmail.net

---
Cobb, Richard B.
I started at An Hoa in May 1967 and served with G 2/5 until June 1968.

7584 Rinehart Lane
Clemmons, NC. 27012
19074409172
907-688-8391
richardbcobb@msn.com


Pictures

---
Coffey, Ron
Served with Golf 2/5 in April 1970 to April 71 3rd herd. I was a corpsman with the unit just call me Doc. I retired out the Navy with 20 yrs in. Any one no what happened to Cpt Marshall Darling.

831 South Brook st
Louisville Ky 40203

Webmaster Note: Doc Coffee died Wednesday, November 26, 2003 and buried November 30, 2003. Semper Fi, Doc...take care of the guys until we are all back together again...

---
Colberg, Stephen
I served in various line companies as a radio operator 10/68-10/69. Made it back on the USS Iwa Jima.

PO Box 115
Warrenton, OR 97146
colbergs@hotmail.com

---
Colby, Ronald
Mar-July 1970. 1st Platoon 3rd Squad.

244 S. Colonail Pkwy
Saukville, Wi 53080
262-284-5310 H
colby1re@hotmail.com

---
Cole, Michael (Mike)
From C 1/1 assigned to G 2/5 Feb.68, Hue City (Tet Offense).

1612 Ridge Rd.
Zebulon, NC 27597
919-404-0030
colem_99@msn.com

---
Coleman, James
I served in Golf 2/5 2/2004 - 6/2004

Jacksonville, FL 32011

---
Collier, Charles (Doc)
I served with 2/5 1984 to 1987

---
Colyer, Williams
They called me "Willie" I was with the old Cupp 4 team, in the second village (Xuan Phuoc?), outside the back gate of LZ Baldy. I was with 2/5 fr Aug. 1970 to end of Feb. 1971. I have a South Vienamese flag which alot of you guys signed for me whem I rotated. Flannigan, Colby, Meesy, Gannon, Bro Smitty, Huber, Bro Newsome, Taylor, Poyner, Plummer, "Toad", Pollick, Wales and Lt. McConnell. Would like to hear from you guys. Semper Fi.

299 Summerdean Road
Middlebrook, VA 24459
540-885-5859
jandcgolf@gmail.com

---
Copeland, Mike
PO Box 149
Oakhurst, TX 77359
936-662 6830 Cell
cmcopeland1967@gmail.com

---
Corcoran, Jack "Corky"
Member Of Golf Co 1st Platoon 3rd Squad From January 1967 To January 1968. Main Base An Hoa, North Outpost Phuloc 6, South Outpost Coalmines, 1 Company Manning Each Position With 4th Company Out In The Bush Constantly Rotating With Echo Fox & Hotel Companies. Looking For Gary Wells. Remember Guys !!!! Semper Fi

141 Hansen Terr
Collingdale, PA 19023
610-637-4091
ICQ: 2309314
jacvnvmc@yahoo.com

---
Corey, Ernest
Feb - Mar 70 An Hoa Gonoi Island

1464 Ridgepine Way
Medford, OR 97501
ernestc@charter.net

---
Cornelius II, Milo
5220 Mandan Court
Riverside, CA 92509
909-660-6738
corneliussafety@msn.com

---
Courtney, Jack
13304 S.W. 102 Terr.
Miami, FL 33186
305-383-3650
miami4vice@aol.com

---
Cox, Ryan
G/2/5 2001-2004 Platoon sqaud: Weapons and 2nd
11 maple street north
Lake Grove, N.Y. 11755
619-721-4180
rpcox51@hotmail.com
Was Golf Company Corspman for four years. retreat hell! love you golf.

---
Cramer, William
Served in G/2/5 In 1961 & 1962 at Camp Margarita, Camp Pendleton.

3920 Sherbourne Dr.
Oceanside, CA 92056
760-724-7610
ICQ: 1890159
wcramer315@earthlink.net
---
Crofton, Phillip G.
I served with Golf 2/5 5/76 - 6/77

6320 Brookside Plz 238
Kansas City, MO 64113
404-281-2878
croftongroup@hotmail.com
---
Served in Golf Co. 2nd Bn., 5th Marines?: Sept.1969 Sept.1970

493 Procopio Cir
Millersville, MD 21108-1791
(410) 570-8673
umpire86@aol.com
---
David, Carl
87-89 Golf co. Gunslingers 3rd. plt. Sgt.(Sappo) Sanchez squad.

823 W. South St.
Opelousas, LA 70570
337-942-8590
jcdusmc@yahoo.com

---
Davis, Bennie L.
"G" Co. FM: October 1967 to December 1968
"H&S" Co.FM: January 1968 to June 1969
1006 S. Pecos St.
Brownfield, TX 79316
quizmaster-28@msn.com

---
Davis, Don
I Left Vietnam In Late 68 I Was Wounded 3 Times So I Guess I Was One Of The Lucky Ones I Was Hoping To Find Others That Was In Hue City During Tet 68 I Lost Alot Of Good Friends. I Hope To Make Some New Ones Now. When I Left Vietnam I Was A Cpl. Got Out After 25 Years They Did Not Want Vietnam Vets Around. So I Left As Gsgt. So I Was Happy. I Have Son Now And He Went In The Army. I Was Pissed But He Said The Marines Are To Hard, Because He Knows How I Am. I Guess That Is Enough About Me.
#6 St. James Court
St. Louis, MO 63119
314-961-9403
dwd7191@aol.com

---
Davis, Earl
I was in G/2/5 in1961/62 sent over seas to become C/1/3.would like to hear from any one who served with me .

3591 Lewis Rd.
45102
513-753-4467
monk44@adelphia.net

---
Davitt, Colin
Golf 2/5 1990-1994

---
Day, Daniel
Looking for survivors from the Am Trac which was destroyed by a command detonated mine, wounding 35 Marines. This occurred on 10 April 1967 returning to Phu Loc 6 at the conclusion of Operation Dixie.

13057 Greenbough Dr.
St. Louis, MO 63146
314-579-0856
dday@mail.win.org

---
Deiss, Paul
I served with Golf 2/5 '91 - '94, 2nd and HQs Plt in Okinawa and Somolia

717 Haarlan
Grand Rapids, MI 49503
616-451-9868
maribryant@att.net

---
Dela Fuente, Aurelio
Operation Iraqi Freedom Feb/03-Aug/03 - 1st platoon 2nd squad

26003 Sandcliff #1
San Antonio, TX 78264
210-269-4874
adelafueente_3281@hotmail.com

---
Dickerson, Gary "Doc"
I would like to update my information on the where abouts of some of the members of Golf 2/5 2nd platoon in 1970 I know the address of Dennis Best, Dave Berry, Earl Clark, Chuck Novicka, John Wayne Parsons, Cal Parsons, Dennis Frost, Larry Burke, Phil Coppersmith, Tom Duncan, Russ Marksand Am sorry to report that Jackie "Snuffy" Thomas is deceased. Would still like to hear from Charles R. "Bubba" Price and any others I Served with If anyone would like to contact these Marines let me hear from you "DOC DICK"

PO Box 112
Mooreville, MS 38857
662-844-6432
docdick1@aol.com

---
Donlon, Merritt
Arrived in country June 67 and left June 68 wounded the first day in Hue and was unable rejoin after I got off the Hosiptal Ship. But I was one of the first across the bridge in Hue that first day.

6518 Snake River Road
Asotin, WA 99402
509-243-3540
mbigddog@tds.net

---
Doucette, George "Spider"
Served in Golf Company 67,68,69. After Hue city went to HHC in Security Platoon. Don't recall most of you. Barnes says I was in his team.Some Day I my let you all jog my memory. Did go back into the service US Army (sorry bros). and retired in 93 as a First Sergeant. Have been working at a colorado state prison as a Sgt. Will retire for good some time this year. Any body who new me back then give me a call and help jog the brain matter. I'm sure I love you guys but this memory shit sucks

George Doucette


---
Doucette, Raymond
Was with Golf 2/5 in An Hoa and also Hue City 1967/68 wounded in Hue during Tet,Right now work for AT&T,Married with 3 daughters.

2021 Trenton Ave., Whiting, NJ 08759

732-350-5970
---
Downer, Jim
I was with Golf 2/5 from Dec. 1968 through September 1969, when I got medivac'ed out of country. I was a Gunner assigned to 1st Plt. and was the gun team squad leader the last couple of months. I spent 26 years in the Michigan State Police, along with Dana Averill who was also with Golf 2/5 in 1969. I retired a 1st Lt. in 1997. In 1996 Averill and I went back to Nam with Col. Robt. Tilley.

3494 Country Club Drive
Traverse City, MI
231-941-7936
jdowner@aol.com

---
Dreyer, Thomas Patrick
I was in the crotch 1966 thru / 1969. Shipped over on the USS Magoffin with 3rd MP Bn 5th Marine Division.(Combat Police??) Just prior to arrival at ReD Beach/May 67 the 3rd MP Bn was disbanded and we all became "true o311's". Was assigned to Golf 2/5, 3rdPlt 3rd Sqd. Can only remember distinctly my immediate family, ie;fire team and squad. Sgts.Ellis, Brent,Eells, Mike Haveard, Jack Parrigan, George Partin, John Winters,Bill French, Pvt. Kandal,Larry Butts, RAWLINGS, George Nash, Paul Roberts. However when looking at old photos immediately remember faces and some places. Would be beneficial if we could access unit personnel information for a specific time frame/ this would assist many in contacting all those faces without names we all can recall vividly or names w/o faces! I have for the last week been looking at photos taken in Nam in 67 & 68, this is the first time I have looked at them in 30 plus years. The eight months I spent in Nam was the most alive I have ever felt and now realize that my/our life/lives have been directly related for "better or worse" to those experiences. I am sure I will never see or speak to most of you my brothers,but then as now, it sure feels good to know we are still here for each other.

God Bless You & Semper Fi,
Tomas "Big Red" Dreyer
G2/5 3Plt 3rdSqd.
May 1967 thru Feb 3, 1868

PMB#139, PO ox 189003
Coronodo, CA 92178
661-266-7096
01tortugas@prodigy.net.mx

---
Semper Fi
Sgt. Dreyer
USMC '00-'04
Operation Iraqi Freedom
Golf 2/5, '03-'04, 0311
---
Drue, James
I served with Golf 2/5 '86 to '89.

4560 White Rd.
Douglasville, GA 30135
678-862-5466

---
Dryer, Jay Thomas
First of all I would like to thank all of the veterans who cam before my buddies and I! It is an honor to know an old Golf Company Leathernect as yourself (he is talking about your webmaster here <grin>). Without you men we would not have a chance to serve this finc country. I appreciate your work on the web site.

Semper Fi
Sgt. Dreyer
USMC '00-'04
Operation Iraqi Freedom
Golf 2/5, '03-'04, 0311

---
Ducasse, Richard "Duke"
Hi! My name is Dick Ducasse, My friends call me Duke!
I joined the Marine Corps Jan. 3rd 1968. After training I was assigned to Mag-12 in Chu Lai. After serving there to weeks I volunteered for the field and ended up in An Hoa in 1st platoon Golf 2/5 1st Marine Div.I served with them from June '68 till October '68. I was wounded twice and givin a medical discharge in Decemeber of '68.

137 Wareham St.
Middleboro, MA 02346
508-946-1949
dduke@attbi.com

---
Dudley, Taikwon
To all marines of golf 2/5 hoorah get some. Get in touch with me. 2nd platoon, I am praying for you guys. Cpl Dudley

365 Orchard St., B17
New Haven, CT
230-777-1172
quebec2gizzle@aol.com

---
Dungus, Meik
1980 - 1983 Wpns Plt. 0331

PO Box 2543
Cleveland, GA 30528
devdog03@yahoo.com

---
Durrum, Richard
Served in Vietnam from June 1967 to June 1969. I was with H&S and Golf 2/5. Was wounded the 23 July 1967, 20 June 1968.
213 Londonderry Dr
Lexington Kentucky 40504
606-253-2759
Kwindge@aol.com

---
DuartePicazo, Luis
Time in Corps 91-94 1st Platoon info: My C.O was Captain Jackson... (A.K.A Action Jackson)
Norwalk, CA 90650
lduarte@charter.net

---
Dyer, Buck
I was with G 2/5 1967 - 1968

---
Dziedziak, Thomas
5032 Olcott Ave.
East Chicago, IL 46312
219-397-1198
dmj915@aol.com

---
Eberman, Bill
Transferred to G-2/5 at Chu Lai towards the middle of '66 from D-1/1 up in the Da Nang area. Served as a M-60 squad leader with the Weapons platoon. Everyone there was relatively new in country and there were some drafted Marines in the outfit as I recall (something of an oddity at the time). I was about the saltiest guy in camp, easy to spot with my shinny silver-metaled M-14. I wasn't around there too awful long, rotated out in September of the same year just before Golf went North near the DMZ.

3327 Howard Av
Stevens Point, WI 54481
(715) 341-3415
wpeberman@voithyork.com

---
Eddy, Theodore
Thanks for having this site. I'm Feb 1969 to mar 1970 / Golf Co. 3rd Plt/ 3rd Sqd.Ldr & Plt. R/Guide "Cpl. snake" / An Hoa Territory and grunt range / 3rd Platoon 3rd Squad. Its been 34 years. Would like hear from any whom made it back, never forgotten the several whom did not. Looking for info Co.& Plt. Rosters. Any one whom remembers "Doc Gauss", Lt. and others. Thanks Guys. Semper Fi
Ashville, N.C. 28801

---
Edwards, William D.
I went to 2/5 after boot camp in San Diego in 1961. We became 2/9 when we sailed on our WestPac cruise 1961-1962. When we came back we were 3/1, except when we went to Cuba, until I got out 10/63.

2013 Antares Dr.
Bastop, LA 71220
318-283-1627
wedwards@bellsouth.net

---
Eells, Bruce
I was 'in country' 6/67 thru 11/67 An Hoa,Coal Mines,Operation Essex..Looking for brothers that made it. Wounded and shipped out before 68 Tet at Hue city. Left many behind with my prayers and memories. Semper Fi

7302 Winterwood
San Antonio, TX 78229
bruce_eells@hotmail.com

---
Egleston, Michael
Joined 2/5 in 2000 and proudly served in Operation Iraqi Freedom. Anyone in 1st platoon get in touch with me

921 N. Peach Ave., #134
Fresno, CA 93727
209-496-5442
echofourecho@yahoo.com

---
Ellis, Garin
where are u all? 1990 to 1994. any body remember me?

517-425-8537
gellis@frankbeckchevy.com

---
Ellison, Allen
I was with a 1st Marine Div. replacment co. and went into Hue with A, 1/1 and then was with both hotel and gulf 2/5 marines. It was hard to tell who you were with. We were told from time to time who we would report to if wounded or whatever other than that we were quite busy.

833 E. Duke St. #86
Vermillion
605-624-6588
aellison@dtgnet.com

---
English, Kevin
I was with G 2/5 from December 67 to Feb 5 68. Got hit in the afternoon of the Yacht Club (5th) Maxwell from Philly carried me out. Thanks bro. Haunted by the bridge but trying to recover. :)

232 Northeast St. #10
Amherst, MA 01002
413-259-1434
kenga11233@aol.com

---
Enloe, John
fall of 1969 - fall of 1970, Dong Ha

Royse City, TX 75189
jenloepaint@sbcglobal.net
---
Esman, Peter
Served 1942 - 1945 Joined 2/5/G on Guadalcanal then made landings on Cape Gloucester, Peleliu and Okinawa.

Portage, MI 49002
nitro986@aol.com

---
Espenes, Jon (Olav)
I arrived and was assigned to Golf Company in August of 1968. I enlisted in the USMC in October of 1965. I became Holly Wood Marine and then went to the Air Wing as an aviation ordinance man. I attended OCS in October of 1967 and was commissioned in early 1968. I was given a choice of MOS's in Basic School and chose the "Grunts". It was the best thing that I ever did for myself other than join our beloved Corps.

I was wounded on the 15th of September 1968 and sent back to the States via Japan. I was medically retired on the 1st of December 1969 at the Rank of 1/Lt.

Since that time I have worked in the Construction Industry. My Company (The Jon Espenes Co., Inc.) designs and builds commercial projects. We specialize in the Construction of Car Dealerships and build throughout Indiana and Illinois. Our current projects are in Arlington Heights, Illinois.

I can truly say that I had the distinct honor of serving with a Company of heroes. Those who were there with me, those who came before me, and those who followed. I may have forgotten the names and the faces but I will never forget your friendship and fighting spirit. May God bless each of you brave Warriors and your families also. And may God continue to bless and protect the young men and women who fearlessly stand in harms way to protect our Freedom, our Country, and our Marine Corps!

Semper Fi Marines

1Lt. Jon Espenes
Golf 2/5
AnHoa 1968 .

115 Memory Lane
Lafayette, IN 47905-1164
765-742-7739
jespenes@jonespenesco.com

---
Farnham, Dale
3664 Forest Road
Oceanside, CA 92054
dwfarnham@hotmail.com

---
Farrow, Darin
1607 8th St.

Woodward, OK 73801

580-254-5057

---
Feder, Nick
I served from 2/66 thru 11/67 with several units. G 2/5 July 67-November 67, I cannot remember any names. Sorry.

If anyone remembers me I'd like to be contacted. Memory is real bad. Thanks

CA 95350
fubar71121@yahoo.com

---
Feirman, Frank
I served as a rifleman with Golf Company 2nd Bn, 5th Marines in Vietnam from February to April 1969. I was wounded on 13 April 1969 and medevaced to NSA Danang.

PO Box 2
West Boxford, MA 01885-0002
ffeirman@attbi.com

---
Fetters, Kenneth
Sgt Fetters Served with 2/5 in 1997 - 1999 as a 0331 with golf company. Good times humping the hills in Ca. I left 2/5 in 1999 for Embassy duty in Romania then Abu Dabi. Hope to hear from old friends.

141 North Pennsylvania Ave.
Belleville, IL 62220
618-719-9662
ken_fetters@hotmail.com

---
Fields, Phillip
Served with G-2-5-1, 9-62 to 1-64. CO. Capt.Guppy, top 1st Sgt Tuddle. Ptl. Leader 1st lt. James Livingston, was awarded CMH, in VietNam. Served with 3-3-3, at Camp Schwab 64-65. Last duty station was guard co. Hq.Bn.Hq USMC Hendeson Hall Arlington,Va. Thanks to each of you for serving the Corps so professionaly. Anyone remember any of the above or would like to contact me please feel free. I am a very good listener.

13298 Royal Avenue
Oregon City, OR 97045
clem1709@yahoo.com

---
Finnigan, T. J.
1996-1999 - 2nd Platoon, G Company - It has been 5 years since my separation and have yet to encounter, and convinced I never will, a more professional group of men, who without a doubt, in my mind, are the finest warfighters in the world. Every Marine should be extremely proud of their service to his country and never forget that they are a part of brotherhood only a select few can claim.

---
Fixxer, Tony
507-990-6834
tfixxer@aol.com

---
Fleming, Jeff
I served in weapons platoon from march 1989 to july 1992. if i served with you please contact me. Semper Fi

2588 Columbia
Berkley, MI 48072
248-506-8799
devildog255@msn.com

---
Flemming, Homer
Golf 2/5, 1976 to 1979

706 S. Delaware
Roswell, NM 88203
505-624-0393
homerorjofleming@earthlink.net

---
Flores, Arnold
I went through boot camp at MCRD San Diego in April 1965; platoon 226, then ITR in Pendelton and reported to G-2-5 in 9/65. I was assigned to the Weapons Platoon (machine gun section). G-2-5 went to Chu Lai RVN in 1966 and I rotated back in 2/67 from An Hoa. I spent a total of 18 months with G-2-5 Weapons - Machine guns as an ammo carrier, team leader and squad leader. I finished my enlistment at a Drill Instructor in San Diego in April 1969. I am now retired.

1942 Kent Street
Chula Vista, CA 91913-2703
619-421-4021
MrHDHawg@aol.com

---
Foraker, Stanley
I served with Golf 2/5 1990 - 1994

PO Box 1718
Fallbrook, CA 92088

---
Frank, Michael
9/68 - 8/69
Sgt. Frank

1081 Ruie Rd.
North Tonawanda, NY 14120
K73@AOL.COM

---
Franze, Michael J.
I joined G 2/5 in Sep 65. We left Pendleton Jan 9 66 for Nam. I was transferred to the 7th Mar in May 66.
I would like to hear from anyone who was in our company then, especially, O'Brien and the guys who went on liberty together in Hawaii. Also Sam "Rod" Rodriguez.

395 Countryside Key Blvd.
Oldsmar, FL 34677
727-789-0595
mironmikeusmc@aol.com

---
Frederick, Fred
22 Ash Ave, Apt. 1
Eaton, CO 80615
derfderf@sgi.net

---
Freeman, Glen
Served GOLF 2/5 1st squad,1st platoon 1967.Remember LYON,POWERS,REARICK,COBB,SCOTT,SHUMBARGER,
TOOKE,JENKINS,never forget MIKE HARE & 0peration ESSEX.Was FIRETEAM leader But carried the m-79 most of my tour,KENTUCKY WINDAGE. SEMPER FI

1994 Pinequest Drive
Willamsburg, OH 45176
937-444-9018

---
Garcia, Leonard
79/81 Was with G Co 2/5 wpn platoon machinguns, looking for any one from wpns, 1st, 2nd or any other platoons. I sure miss those days days PI was great.

7515 16th Ave., So.
Richfield, MN 55423
612-689-0122
garcialeonard47@yahoo.com

---
Garett, Colby
Served in Okinawa, East Timor, Kuwait, Iraq. One comabt tour in Golf 2/5 Third Platoon in 2003.

20865 S. 4170 Rd.,
Claremore, OK 74017
918-530-0116
crohr@claremorecity.com

---
Garza, Ruben
With Golf 2/5 June '66 - July '67.

RUBEN GARZA
2101 E Crockett Ave
Harlingen, Tx 78550
956-230-2451
Ponyboyrecon@gmail.com

---
Gatchell, Michael
Served in USMC from 1970-73. Attatched to 2/5 in 71

9812 Harrison Road
Wakeman, Ohio 44889
hammervovmc@yahoo.com


---
With Golf 2/5 1968


Louisville, KY 40241
gaylordm@aol.com

---
Gerow, Jr., Benjamin R.
Joined unit in Hue. Came up with Steve Sly, Guy Farinarino, Rich Fortnor, Neil Motley, and a half dozen others. Assigned to 3rd. platoon weapons on Freddy Camarillo's gun team . Was out with Danny Cholawa , when wounded on the 21 st. of Feb. Spent the next 18 months at Portsmouth Naval Hospital in Va. then was disharged. Looking for some guys named Blankingship, Presto, and Batistia. First two were a 3.5 team wounded on the 21 st. Batistia I think was wounded on the 24th. or 27th just after the unit left Hue.

100 Brandi Lane
Guyton, GA 31312
912-728-8034
ddgbrg@comcast.net

---
Getz, Brandon
Austintown, OH
aandfwildman@aol.com

---
Gilbert, Nathanael
I served with 2/5 during Iraq Freedom II

13613 Ishnala Dr.
Orland Park, IL 60462
nategilbert123@yahoo.com

---
Glasgow, Marc
1966-67 served in RVN

5250 Miller Rd.
Brecksville, OH 44141
440-526-3331
kathy@steininc.com

---
Goodrow Jr., Bernard W.
I proudly served with the real Marines of G2/5 from Jan 1967 to early 1968. Was chief clerk for the unit for that period of time. I left the Corps in July of 68. Have been a machinist since. I am married and have two sons, both grown. I have thought about the men I knew often, and am happy to have found my old unit.

8 Briarcliff Lane
Spencer Ma. 01562-3111
(508) 885-5193
berniegoodrow@hotmail.com

---
Goyco, Angel
01/01/91 camp san mateo 3rd herd
81mm platoon with lt byron

Semper Fi Devildogs im just coming full circle in my life and i wanted to share with you that the corp at the age of 18 when i came in it gave me structure and discipline. i miss the corp and i wish i would of stayed in but thats life
semper fi
cpl goyco aa
mcsf co 3rd herd nas alameda ca
2nd bn 5th golf co

8645 Quarterhorse Drive
Indianapolis, IN 46256
317-362-4530
djalexalex@hotmail.com

---
Granados, Mike
I served in Vietnam from Febuary 5,1968 to October 6 1968 in G co 2nd plt gun squad, the only comments i have is god bless us all and for those who didnt make it back you will never beforegotten and to those who did make it back thanks.

I was wounded while on operation maui peak i also served with first lt, peter pace, copeland, albano, rocko, guy and a few more of you out there sure is good to find a web site you can relate to. semper fi and god bless you all

Mike

502 W. Grevillea St.
Ontario, CA 91762
909-986-3506
m.granados1@verizon.net

---
Grant, Bill
Served in Golf 2/5. Retired SgtMaj. Purple Heart Hue City.

617 SW 69th St
Lawton, OK 73505
580-536-6365

---
Gray, Patrick
With Golf 2/5 1970. Transferred from 1/26 when they sent the colors home 12/69. Wounded 3/11/70 in An Hoa. Platoon Sgt. Alan Kellogg won the Medal of Honor during that action.

PO Box 98128
Atlanta, GA 30359
shoman73@ceoexpress.com

---
Greaves, Franklin A.
I Would like To Get In Touch With Others Of Golf 2/5 1966-1967. If You Have Have Pictures Or Anything, Let Me Know. I Have Some Old That Someone May Like To See. I Will Be In Touch See You!!

17621 NW 12th Ave.
Miami, FL 33169
305-621-4494
lulac@bellsouth.net

---
Green, Peter
Wounded 10 May 1969 in Arizona Terr. S-2 working with a kit carson scout. I was attached to Golf for approx. 2 months before I was wounded. Have no idea what happened to the company that day aside from the fact there was a shitload of them and few of us. The company C.O. was named Poolaw. Took one in the shoulder that day. I'm in the logging business and still stubborn as hell. Would like any information that I can get to put a few old ghosts to bed. thanks PSG

P.O. Box 351
Camden, ME 04843
(207) 557-1004
351tree@gmail.com

---
Greig, James
1979 June 18 2nd Platoon, Also served in 2nd Bn 9th Marines Golf Company 1st Mar Div Camp Pendleton California 1987 January 05

2625 STERN DRIVE EAST
ATLANTIC BEACH , FLORIDA 32233
(904)-338-2036 Cell
greigjim50@yahoo.com

---
Grimes, Lenward
I am having a difficult time remembering any specific details. I remember bits and On the DMZ I gave him some money to have at the hospital. Radio operator shot through the butt cheek and bled out before we could get him evac'd. 40 days on the DMZ. Christmas spent pinned down in a village with no re-supply because of weather Capt..Gruener(?) If anybody remembers me please contact. I didn't come home too screwed up. Spent 25 years oas a police officer. retired as a sgt. 1965-66 3.5 rockets 0351

13934 Bear Valley Trail
Redding, Ca. 96003
pg13934@aol.com

---
Green, Steve
10502 N 852 W
fairland, IN 46126
317-862-1690
stephengreen@earthlink.net

---
Green, William
Newport News, VA 23602
billyoh79@yahoo.com

---
Gunn, Samuel "Tony"
Would like to hear from anyone who served in the 2nd batilion 5th marines company golf between 09/66-09/67. I am Tony gunn's girlfirend and would really like to cheer him up with news from fellow marines.

1210 Virginia Ave.
Durham, NC 27705
919-971-2716

---
Haberman, Kyle
3744 Brookfield Dr.
Hudsonville, MI 49426
616-662-0832
khaberman84@attbi.com

---
Hall, Gary
90-94 SAN MATEO, CAMP PEN.
DESERT STORM ON USS TARAWA

2205 Higlandpark Dr.
Denison, TX 75020
903-465-1573
ghallunit@cableone.net

---
Hall, Gerald
I was in 1st. Marine Division, 2nd Bat.5th Reg. Golf Company. I have been trying to locate some of the veterans I served in Vietnam with, 1968-69. If anyone could help me, please contact me. Thanks. Gerald Hall

Webmaster note: Gerald "Gerry" Hall died in 2003, he will be remembered by his Brother Marines.

1706 South Buerkle
Stuttgart, AR 72160
870-672-7461
gg@cpomail.net

---
Haliburton, Ray
SKINNY BLACK KID. Wounded on Hue rooftop, Feb 5th, 1968. 2nd platoon. MOS 0331 Aug 1967 thru Feb 19

2610 Rosehill Cie
Lithia Springs, GA. 30122
678-922-1801
raynhal@gmail.com

---
Hale, Guy
8411 Gemini Road
Jacksonville, FL 32216
904-721-1654
ko4kb@bellsouth.net

---
Hancock, Michael
In RVN 12-68 through 12-69, Golf 2/5

Bay Brook Drive
Indianapolis, IN 56256
michaelhancock@email.com

---
Hancock, Steven
Lieutenant/ 2nd Platoon Dec 1967 - Feb - An Hoa (Phu Loc 6) and Hue City for about the first 8 days. Returned to Hue in March and assigned 1st Platoon. Up and down Route 1. Reassigned to 3rd Platoon date unrecalled. Involved in offensive operations and defensive positions up and down Route 1 until about Sept/Oct when assigned Weapons Platoon in An Hoa. Last 3 months of my tour was assigned as a Watch Officer in the 5th Marine Combat Ops Center, An Hoa. Rotated home in Dec. 1968 assigned to Camp Pendleton, 28th Marines and later 3rd Marines. XO of Headquarters Company 3rd Marines when discharged on June 1, 1970.

13456 W. Evergreen Terrace
Peoria, AZ 85383
(858)605-8194
stevenlhancock68@yahoo.com

---
Hansen, Bruce L.
Golf 2/5 from Mar/Apr 1959 to Dec 1960. From Camp Pendelton to Camp Schwab Okinawa and different parts of the far east.Operation Blue Star,Mount Fugi,Hong Kong etc,etc.

---
Hanson, Craig
Sept 1970-Mar 1971. Cupp 4 and Cupp 5. I was with Alpha 1/7 until I went to Hawaii in Sept.'70. Came back to Golf 2/5 in place. I was a Scout Sniper 8541 along with Gentry in Cupp 4.. I drove a Jeep for a few months around Nov-Dec-Jan. Went back to Cupp 5 until we stood down in Mar.'71 back to the World. USMC 1969-1972.

632 S. Broadview St.
Anaheim, Ca 92804
714-772-1302


---
Hardaway, Larry
Served as 0331 August 66 to Oct. 12, 66. (gunner). Wounded on Operation Prarie on 12 Oct. 66. Enjoyed being with some great Maines like Kubicki, Armijo, Beebe, Jerry Page, Madden, and LT Williams. Semper Fi.
Larry Hardaway

9735 Cinnabar Trail
Austin, TX 78726
lhardaway@pspaec.com

---
Hardin, Bob
Served 1970

I will never forget these terms" Arizona, Liberty Bridge and Gonie Island and there are more.
Semper FI.

Sun City, AZ 85351
bhardin9625@gmail.com



---
Hardy, Bill
Joined Golf 2/5 in May of 69 Wounded on 15 Jun 69 while on patrol - Cpl. Short's squad. Medivac out on 15 Jun 69, lost both legs, one at ankle other above knee Suspect it was a claymore mine as I still have BBs imbedded in knee and butt. Graduated University of Utah with Comp Sci degree '80 Worked for IBM 15 years & another 12 yrs with MCI & Verizon.
Eldest son is LCpl stationed in Virginia
Married for 29 years 8 children 3 grandchildren. Currently working for MCI as software test engineer.

13594 Highway 8 Business, Spc 64
Lakeside, CA 92040
719-659-3720
wg_hardy@msn.com

---
Harrington, Hayward
I was only with 2/5 for a short time from December '65 to March '66. I left "G"Co. for the 5th Marines Scout/Sniper Platoon.

4481 Selleck Ln.
Las Vegas, NV 89120
harringtonhg@cox.net

---
Harrington, Patrick
I served with Golf 2/5 1988 - 2000

4320 E. Santa Fe Lane
Gilbert, AZ 85297
480-543-8133
pharrington6@cox.net

---
Harris, Arrie
served 1974 to 1977 camp margarita

15810 Boonridge Road
Houston, TX 77053
281-437-3367
jusdanmoo@earthink.net

---
Harris, Ralph
I served with Ellis and Walters who were killed on the same day. I was also close with Herman Smith (Salley), Butler, Woody, Johnson, and Sherman. The experience prompted me to write a book 'Expendable and Necessary'. Listed on the Amazon books website. I welcome any contact from anyone I served with.

Nov-1968 to Nov 1969, 2nd platoon 2nd squad

8420 Spectrum Dr.
McKinney Tx, 75070
leaddog48@gmail.com
Home PH, 972-369-7371


---
Harris, Walter
I was a motivated hardcharger with 2/5 Golf Co Wpns Plt from 89-92

---
Harrison, Teddy
This is Radio Man; "Twinkle Toes" Served Nam is 67,68, 70,71. Also known as BullsEye.

31121 Chipmans Chase Drive
Laurel, DE 19956
302-875-0862
teddy_19956@yahoo.com

---
Hart, Tom
I served with Golf 2/5 in Vietnam from March 1969 thru October 1970. (Guns)

Just spoke with Bruce Williamson, what memories that brought back. Looking at alot of pictures of RVN; Some with names; ie Sgt Moore, Top Brenasham, Sach (From Buena Park, CA) Kartes, Gonzales, Warner, Harrison, Donhue, Ski, Chief, Montoro; some with just nicknames like "Recon". Doc Manning and Doc Surgey. Would like to hear from anyone who remembers me during that campout.

30166 Sawgrass Road
Cathedral City, CA 92234
1-760-832-8466
ICQ: hart101450
hart1014@dc.rr.com

---
Harvey, William
I had 3rd Platoon Jan.- Oct.'67. - then XO for a couple months. I had the Company for a few weeks in Mar./Apr.'68. In Golf 2/5 I got to know some of the best men who ever walked on this earth. Now, 36 years later, I am convinced of that more than ever.

100 Marine Hill
Rochester, VT 05767
802-767-3245
jgpwfhvt@sover.net

---
Haught, George
Served in country 1967 1968 in second platoon gun squad.

1265 Cascade Rd.
Monaca, PA
724-728-1053
georgehaught@verizon.net

---
Hayles, John
Served with Golf 2/5 Dec 1966 to Jan 68 - An Hoa.
Just been crusing for thirty yesrs haven't heard from anybody since i got back anyone out there remember me or whatever give me a yell i was radio opp m-79 auto rifle you name it an hoa nonsong.

533 East 24th Ave #1
Ankorage, AL 99503
907-222-3786
kruzen57@aol.com

---
Heidt, Kendall
Served with Golf 2/5 Dec 66 - Dec 67
3rd Platoon machine guns

1001 WW. E Ave
Cache, Okla, 73527
Cell: 580 512 3323
kheidt1947@gmail.com

---
Hendrickson, James
I was in G 2/5 Dec 1967 to Aug. 1968. If someone could PLEASE help.

I can not remember which company I was in due to a head injury. IF anyone remembers me PLEASE tell me. I was an M79 man. PLEASE HELP!.

1293 Ritchie Road
Stow, OH 44224
jhendr1023@att.net

---
Henthorn, Jim
Nov 1965- Jan 1967 platoon and sqaud: 1st and 3rd PltI join Golf Co Nov 1965 and was with then until Jan 1967, Capt O'Rourke was the CO, then Capt Gruner, cann't recall the !st Sgt, the Co gunny was WD Mayberry, SSgt Jack Heitz was Plt Sgt,Sqd leader was Sgt Mike Smith, Sgt Roger Jackman (KIA), Sgt Mag Retire William was machingun sec., then I went to the third Plt with Lt Gassco this all happen over 50 years ago, so cann't remenber all of the names.

5416 Janson Drive
Edmond, Oklahoma 73034
marinejeh@gmail.com

---
Hernandez, Eberardo
I served with Golf company 2/5 3rd platoon between 1993 through 1996. I went on two deployments with Golf company 3rd platoon. The 11th MEU (SOC) WEST PAC / CENTCOM '94 and we also did a 6-month deployment to Okinawa Japan, before I was honorably discharged. I was stationed in San Mateo and anyone who served in my infantry unit, please feel free to send me an e-mail.

443 W. Yarmouth St.
Dallas, TX 75208
eberardoh@sbcglobal.net

---
Hernandez, Max
I served in G2/5 from 97-00, in camp san mateo

11322 Sagevale
Houston, TX 77089
281-541-0980
maxnjenna@aol.com

---
Hersh, Kevin
I served with G 2/5 1994 - 1995

---
Hersha, Kent
I was with G 2/5 March 2004 - December 2007. OIF 2, Ramadi; OIF 3, Karma

Knoxville, TN
865-368-0985

---
Higgins, "Doc" John
Served with 3rd Platoon Dec 67 thur March or April 68, with 60mm for several months before going to BAS.
Limey and the rest of you guys I would love to hear from you. Lt. Rogers and those meatball and beans..ambushes were and adventure. LOL.
Have three grown daughters and four grandbabies. Getting old is hell, I refuse to grow-up <grin>

Thought I would update info on me. Still live in Nebraska. Haven't been doing a very good job of keeping up with you guys but will do a better job. Don't always recall names but do remember places and actions quite well. Would like to hear from any and all, even from those that I treated. Would like to hear from you other "Doc's" too.
Got to 2/5 in Dec. 67 and was assigned to Golf then. Spent time with each platoon but mostly with the 3rd platoon. Went to the mortars in mid '68 and finally to the BAS in late Oct. Left in Dec. 68. Went to Lab. school at the Great Lakes, I did run into a couple of you guys there but don't remember the names. Finished the Navy in 1970.Acually finished once I got to the Marines, will always consider myself more Marine than Navy. Joined the Guard in '72 as a Medic on Helicopters and finished my Guard career in '95 as a First Sgt.of a Medical Company. Even though my "offical"military retirement may say USA, my heart knows the truth.
Been married to Joy for almost 30yrs. Three grown daughters and four grandkids.
NEVER HAVE I WITNESS MORE BRAVERY, DEDICATION TO EACH OTHER AND COMPASSION THAN THOSE WONDERFUL GUYS WHO EARNED THE TITLE OF UNITED STATES MARINE. Semper Fi
102 Hillbilly Drive
Galena, Mo 65656
Phone 417 272-0082
jhiggdoc@aol.com

---
Hinkson, David
January, 1969 thru December of 1969. I served with Golf company. Where is Scott Langford?

124 Hollywood Lane
Kirkwood, MO 63122
314-313-6913
davidhinkson@earthlink.net

---
Hobley, Tim
1992-96 OCTOBER, CAMP PENDLETON, GOLF CO WPNS PLT. CONTACT ME IF YOU SERVED WITH ME! SEMPER FI!

3538 Mildred Ave.
Rochester Hills, MI 48309
bolo11161973@aol.com
ICQ: 2484959587

---
Hodges, Farris
TD - January through March 1970, Nickname: Shooter. Work for Dept. of Veterans Affairs, VA Medical Center, Memphis, Tennessee

---
Hoffman, Rudy
With G-2-5 from July 68 to Feb 69, at An Hoa / June 1968 1st Platoon

PO Box 155
Jennerstown, PA 15547
814-629-1554
rudyhoff14@hughes.net

---
Hohmann, Tom "Moose"
I joined Golf Company early October '68. I was assigned the M-79, later the PRC 25 radio. I rotatated home in late October '69. I currently live in Riverside, CA, work with many veteran groups, particularly VVA (Vietnam Veterans of America) as an officer in my local Chapter (47) and as the California State Council Secretary. It gives me a sense of serving my fellow veterans, and allows me to provide many services to VVA. If there are any Golf 2/5ers out there who would like to chat, please get in touch. I'm looking for Smitty, DJ, and others I can't remember. Help me jog the old grey matter. Semper Fi! Tom
PO Box 3007
Riverside, CA 92519-3007
951-683-7251
TomH47@aol.com

Back to Top

---
Holtry, James
Jan 1970 - Jan 1971
617 Greenhedge Dr.
Lancaster, Pa 17603
7174682099 cell
Jarheadg25@comcast.net

Back to Top

---

Holzhauer, Doug

Nov1965 - Jun 1967

PO Box 463
Leslie, AR 72645
870-405-6886
ooh_booh@hotmail.com

---

Holzier, James

Joined 2/5, after training at Camp Geiger, January 1966. Joined G-2/5 at Camp Pendleton as an 0311 MOS, Ship over to Camp Schwab, Okinawa on USS Bexar where we had Advanced Jungle Warfare training. Just before Battalion shipped to Nam I was assigned to attend the Scout/Sniper school at Camp Schwab, MOS 0317. Rejoined outfit at Chu Lai and hill 69 where my orders would now come through our 2/5 Sniper Platoon. Moved with battalion to Con Tien and other areas as well as supported other Marine Battalion's and Regiments for campaign's or specific targets. Returned home to the Big PX and was stationed at Headquarters Marine Corps at the Navy Annex across from Henderson Hall where I worked through the rest of my time with the Generals promotion board working for Col. John A. Daskalaskus.


301 Eagle Drive
Boerne, TX 78006
830-537-5243
jkholz1@aol.com

---

Hooper, William

Was with golf 2/5 69&70,first platoon,second squad,Paul Kramer was are squad leader.I know,the Iceman,Eight Ball,Gunney,Amos and Andy,Fogman,1stLt D.J Andrea,was our Company Commander.I remenber spending forty days in the Arizona Territory,during Nov and Dec and it must have rained thirty-seven of the forty days we were out there, we returned back to An Hoa on Christmas eve.Would like here,from anybody who knew me.

1292 Park Pacifica Ave
Pacifica, CA 94044
650-355-0576
hoopdoggiedog@aol.com

---

Hoover, Andrew

i served with Golf 2/5 Dec. 1982 - July 1986

1600 Granby St. #158
Norfolk, VA 23510
619-201-3931
conmacart@hotmail.com

---

Hoover, Steve

I Was With Golf Co 2nd Plt (95-97). Any Marine That Was There Then Email Me!
Semper Fi!

10408 Madrid Way
Spring Valley, CA 91977
joshhoover@mailcity.com

---

Hopkins, Jim

---

House, Jim

2nd Platoon Actual Aug 69- Dec 69.

12402 N. Division St.
Spokane, WA 99281
jchouse32@aol.com

---

Horn, Vernon

Joined Golf 2/5 in Oct. of 66 just in time for Operation Praire. Sgt. Dawson, Corp. Crumb, Good friend Dan Daily, Joe Madruga (Mad Dog), Thomas, Pierce (Forgive thyself) Frost, Lamb, and many more that I forget. Only corpman Bice do I see in your lists that I know, or remember. Wounded just before Christmas near Phu-Loc 6, and Sgt. Dawson bought it just minutes later. I made it. I think Sgt. Dawson should be on the list, maybe I'll put him on it. Anyway....It's sure good to see this web page. Later.........

762 S. Hill Rd.
Sunnyside, WA 98944
suboti@hotmail.com

---

Hornfeck, John

May 1968-Feb. 1969, 1st Platoon

13120 Bartley Court
North Huntington, PA 15642
jhornfeckjr@comcast.net
(412)605-7762 cell


---

Howell, Gary

With 2/5, 2nd Platoon from 94 to 98

5137 Benton Ct.
Lehigh Acres
garhow10794@msn.com

---

Huber, "Doc" Jim

10 LOMAS ROAD
NORTH EAST, MARYLAND 21901
rebuhj@comcast.net

---

Hutchens, Jerry

I served with Golf Co. 2/5 in the weapons plt. (60mm mortars)February 1970-71 An Hoa until we replaced 1/7 at LZ Baldy. I became a member of CUPP 6 and stayed with that unit until I rotated in February '71. I have a number of photographs of the guys I served with in Cupp 6 and I'll be pleased to share with you. I'd enjoy hearing from anyone serving with Golf Co. during the 1970-71 time frames.It was the best of times and worst of times and it was all an honor serving with you. Semper Fi brothers!

2983 N Bay Rd
Miami Beach, FL 33140
hutchensenator@gmail.com

---

Hunziker, Derrick "Berzerker"

I served from April 95 to Oct 98 with Golf 2/5 2nd Plt, Pvt to Lcpl and Cpl while on Term Leave. I was known as "Berzerker"

---

Hurd, Ivan

518 Circle Drive
University Park, IL 60466
312-666-9857
phatk609@netscape.net

---

Husick, George (Jerry)

Entered Nam 16 Apr 66 Golf Co. left Feb. 28 67. Operations Prairie, mississipi, Tuscaloosa. and more. PA native. entered Marines Aug. 65 to Apr. 69. looking for friends

1723 Pebble Beach Ln
Lady Lake (The Villages), FL 32159
814 673-2711
husickdonna6@gmail.com

---

Jackman, Roger (daughter of)

Hi! I am Heidi Munk. I am Roger's daughter. I am looking for those who served with him. I would love to get in contact with those of you who knew him. My brother Roger Jr was born 20 days after Dad died. Mom is still alive and single.

My oldest son, Davin, as of this date, 2 Oct2003, is at boot camp in MCRD San Diego carrying on where Dad left off. Davin always feels that Dad is the angel sitting on his shoulder as he goes through the Marine experience. My son Ryan Roger is the living image of his Grandfather.

Please feel free to email me or write! we have gobs of unlabeled pictures so I don't even know for sure who I am looking for other than I have been found by Schroeder and Williams.

God Bless You all! Heidi

3371 N. 400 E.
N. Ogden, UT 84414
heidi_munk@hotmail.com

---

Jackson, Gerald

Lake City
mclain@michweb.net

---

Jackson, Robert

Hello all 2/5 members past and present. I proudly served with 2/5 from 1998-2001. I am currently an Ag Science teacher in Breckenridge, TX. I wish all of you well and Semper Fi!

136 FM 717N
Caddo, TX 76429
254-246-2662
rjackson@breck.esc14.net

---

Jacobsen, Bob

Served from 10/66 to 9/67 under Lt. Vern Arndt. Squad Leader of 1st Squad, 1st Plt throughout An Hoa, Coal Mines, Phu Lac, Cu Ban and Arizona Territory. Have many memories, some not so good. Will always remember all those I served with. Had the highest admiration and respect for Lt. Arndt. Transferred to 1st Recon and was "ghost unit" up until 5/68. Came back to world but couldn't take the crap. Went back to 'nam 2/69 to 11/70 at Saigon Embassy as Plt. Sgt. for exterior guard plt. Given Silver Star for just doing my job. After 4th PH came home. Served at MCas, El Toro in G-2 under Gen. Brown until discharged as disabled vet. Currently work with the developmentally delayed at local school. I'LL NEVER FORGET - GUNG HO GRUNTS !!!.

571 E. Wigeon Way
Suisun City, CA 94585
707-428-3803
jacobsenr@sbcglobal.net

---

Jagodzinski, Michael

Served In Persion Gulf Combat Tour, Kuwait, Kuwait City, Afrika, India, Phillipines, USS Tarawa, Okinawa, Weapons Platoon 0331 Gunner, With Sgt Mac, Gsgt Rangel. E-mail Me retselcorp@yahoo.com

1567 Hwy 30
McCammon, ID 83250
208-251-6873
retselcorp@yahoo.com

---

Jameson, Steve

Joined Golf 2/5 Nov 67, 2nd plt Tullys squad. Went to Language school in Dec 67, returned end of Jan 68, S2 Scout. Highway 1 road security with Echo Co when Tet started, came back to Golf Feb 10 68 in Hue and stayed with Golf till rotation Dec 68.

7092 W. Cottontail Lane
Peoria, AZ 85383
623-780-9094
stevej66@cox.net

---

Jamieson, Milan

I served with Golf 2/5 Nov. 68 - Feb. 69. Wounded at a firebase just outside of DaNang on 2/23/69.

535 US Rt. 1
Pembroke, ME 04666
207-726-4242
milanjamieson@hotmail.com

---

Jayjack, Thomas

Was with Golf 2/5 from june 1966 to july 1967. Just got back from a reunion in Branson Missiouri with golf members who served in hue city. Wish a few of you older guys who were with me were there but i had a great time with them any way. Semper Fi and God Bless Vietnam Vets-USMC. Tom Jayjack Corps. time 06/66 to 07/67 3rd Platoon 1st Squad

47 wilhelm st apt8
Scherillville, IN 46375
219-742-7229
tjayjack@aol.com

---

Jenkins, Harold

Landed 8 Aug 1942 Guadalcanal British Solomon Islands. Spent 11 months in Melbourne Australia 01/43 thru 11/43. Also went to Milne Bay, trained 2 months, then to New Britain. After NB, went to Puvuvu, collected enough "points" (115) to go home. Met my bride (Yvonne DeNitto Jenkins) 15 Aug, 1944! Anyone else out there?

102 Brandywine Rd.
Savannah, GA 31405
912-355-1421
dahm@bellsouth.net

---

Jewett, Lionel

I served with Golf 2/5 1987 - 1992

PO Box 602
Fort Yates, ND 58538
701-301-1024
ljewett58538@yahoo.com

---

Johns, Michael

Golf 2/5 , 1985-1989 Lcpl to Sgt.

4612 Plum St.
Zephyrhills, FL
lilrhino1@earthlink.net

---

Johnson, Carl

Joined Golf Company in November 1967 at An Hoa. I can remember the many times on mine sweep duty, night patrols and ambushes. I was a member of G Co., 2ndBn, 5thMar, 3rd Platoon, 3rd Squad during the Tet offensive in Hue city. I believe Captain Meadows was the CO. I remember a Sargeant Oaks was a part of our outfit. He was a hard nosed Marine who expected the most of you. A Oklahoma boy if I recall. Because of him many butts were saved. He was a heck of a guy. I also recall a Lt. of ours who was wounded in the area o his privates. And of course that was the first thing he asked about. After we moved out of Hue and back to base I went on R&R and not long after that I transferred to CAG and moved down South.

3709 Conley Road
Morning View, KY 41063
indians@fuse.net

---

Johnson, John

I joined Golf Company in February '68. At first I carried a 3.5 Rocket Launcher and served in Weapons Platoon under S/Sgt Caldwell. My A-Gunner was Doug Klebba (may he rest in peace). We were attached to 2nd Platoon under 2nd Lt. P. Pace (I always called him by his "nick-name" ..."SIR". Evidently, the nick-name stuck!!
When we were leaving Hue, I was put in 60mm Mortars. Doug went to "guns", I think 3rd platoon.
I then became 1st Ammo Humper under Cpl. Willet (sp?) and L/Cpl. Vance. We had two Johnson's so we were called by our initials. I was "J.R." and Vic was called "V.C."! Can you imagine being called "V.C." or Victor Charles (his real name) in Vietnam? There were some funny stories about that.
I was with Golf through Operation Houston III. Following all of those landmines I was asked to join 5th Marine Scout Snipers. The Plt. Commander was a Mst/Sgt. He explained that I would have to "volunteer" and then began explaining the different rights and/or benefits that I would receive. I just kept looking at him. Then, when he was just about out of breath he said, "You don't have to carry any gear but your own." I smiled and replied, "I volunteer". A couple weeks later, I hitch-hiked out to (I think) Hill 88 to visit G 2/5. I had a regret for having left Golf Co.. I was medi-vac'd to Japan and then home 8/28/68. I attended the 30th Memorial Service onboard the USS Hue City. Unfortunately, I didn't recognize anyone. For some reason everyone "else" has gotten older...I just keep looking the same! :)
Semper Fi Marines.

1560 Cabrillo Drive
Hemet, CA 92543
John@JohnsonDotCom.com

---

Johnson, Ronald

Served with G-2-5 from Sept.,1965 to Aug., 1966. Deployed with 2/5 to Okinawa and Chu Lai, VN and was based at Hill 69. Served with some great guys whom I will never forget, including Ed Benavidez, Bill Schroeder, Gary Beebe, Rosario, Cohoe, Harry Wesley, Sgt.(now ret.SgtMaj)Steve Smith, Ted Armijo, P. K. Farnsworth, SSgt. Jack Heitz, Sgt. Mike Smith, GySgt. Mayberry and many others. Capt. Jack O'Rourke was the CO initially, later replaced by 1stLt. Stout. 1stSgt Wolfe was our company 1stSgt.

53 Washington Ave.
Wheeling, WV 26003
304-242-3220
rbjohnson@mandblaw.com

---

Johnston, Joseph

I was in 2/5 from 12-66 to 6-67 in AnHoa area, Coal Mines, of I-Corp Vietnam Golf Company.

508 Madison Street
Houma, LA 70360
985-851-0868
ICQ: 2068861
smonjos1945@aol.com

---

Jolly, Ken

Joined Golf in January '66. Arrived in VN with battalion. Transferred to Mike 3-1 in may 66 till end of Nam tour Feb. 67. I am currently vice president of Veteran Environmental Trailblazers. WE are restoring historical cabins for use as a retreat camp for combat veterans.

511 Margaret st.
Pittsburgh Pa. 15210
(412) 381-0646
kdjolly@worldnet.att.net

---

Jones, Edward (Russ)

Joined Golf Co. Nov 1967, left in Nov 1968. Was a great day when I headed home to the land of the round eyes but it was also a sad day because I had to leave behind so many Marines that I called friends. It was also a great day in 1985 when I attended my first reunion and began to get reacquainted with my Viet Nam brothers. God bless the ones that did not have the fortune of coming home with us. May there spirits live on forever. SEMPER FI MARINES

40 Camelot Dr
Budd Lake NJ 07828
973-347-5220
e7bulldog@optonline.net

---

Joya, Jose

I used to be in G Co. 2/5 from Jan. 1999 - Aug. 2001

56 Central Park Dr.
Brownsville, TX 78520
956-544-2299
joyajoyajoya@hotmail.com

---

Juarez, Jose B.

1990-1993 OPERATION DESERT STORM, CAMP HANSEN OKINIWA

400 W. Alameda Ave., Apt. G
Burbank, CA 91506
818-281-1534
bigpoppa218@sbcglobal.net

---

Kafka, Joe

Served with Golf company 2/5 during tet 1968, participated in operation HUE CITY, which concluded March 2, 1968.

I arrived in Da Nang Jan 31, 1968 from Okinawa, took a chopper to Phi Bi two days later went by truck convoy and joined Golf Company Feb 4, 1968 in Hue City. I was first assigned to 2nd platoon for three days, and then reassigned to 1st platoon, for the rest of my time with Golf company. I don't remember many names, a few, Cobb, Tant, Allan Mc Call who was KIA on Feb 26, 1968. Also, one name I saw on your 'LEST WE FORGET' LIST his name was L/CPL Thomas Jimenez Jr. KIA July 7, 1968. We went through the battle of Hue together, and became good friends. There are many other name's that should be on that list. One I know of one, a CPL. Warner, and L/CPL John Lewis who's bodies I put in a jeep,to be sent back, on Feb 17 1968. Also, participated in operation BAXTER GARDENS in April 1968. I left Golf Company May 14, 1968, and joined a Combine Action Platoon (CAP) DELTA-2 about 20 south of DA Nang on highway 1. I stayed there until Sep 23, 1968, and was separated from the Crop Sept 25 1968, at El Toro Cal. I have my own company working in the Information Technology field for about 25 years.

11547 Burton Ct.
Westchester, IL 60154
jkafka7777@aol.com

---

Kane, James

I Worked With The Paralyzed Veterans Association As Their Hospital Director And One Of My Patients Was A James Kane Who Was In Golf Company During The Tet Offensive In Hue' City.
Before He Died He Wanted Me To Tell Any Of The Guys In Golf That He Sends His Love To All Of Them And God Speed In Life. He Died At The Bronx Veterans Hospital Of Kidney Failure.
If Anyone From Golf Remembers Jimmy, Please Say A Prayer For Him. I Know He Would Love That. He Always Talked About The Great Guys He Knew In Golf Company.
Thanks - Pete Addesso Hotel Co.

PETE ADDESSO Hotel Co. Member Info

---

Kasa, Matt

1990-1994 Camp San Mateo, Camp Pendleton, CA

I live a mile from the base! I went to college and now am a finacial consultant for The Hartford. I am married to a beautiful girl named Oliva Rendon, no kids yet... Send me a email or pick up the phone. It would be good to hear from you! Financial Advisor, Woodbury Financial Services.

1100 Calle Del Cerro Apt. S246
San Clemente, CA 92672
949-388-2249
mattkasa@yahoo.com

---

Kaslow, Lewis

Was assigned to Golf Company 2/5 in March 1969. After returning back to the States and leaving the Corps, I went to work for Mountain Bell Telephone Company in 1970. I just retired from Lucent Technologies as General Manager after completing 30 years service with the Bell System, AT&T and Lucent Technologies. I have 4 grown children. Michael 30, Laura 27, Julie, 25 and Kim 22. I owe much if not all of the success I have enjoyed in my professional life to what I learned in the United States Marine Corps. Does anyone remember a Marine that went by the nick name of "Preacher"? He was African American and a really good guy. He was Killed in action in about May or June of 69.

5 Gorman Gate
Bentonville, AR 72712
501-254-0005
lewiskaslow@aol.com

---

Keller, Sean

2000-2004 Iraq, Kuwait, Okinawa, Australia, East Timor, Camp Pendleton

PO Box 341
Mt. Hermon, CA 95041
831-335-3125
seankusmc@hotmail.com

---

Kent, Harry

Served In Golf From Jan 65 To Dec 65 As 0311/0341. Made All Ops Until Trans To 3/9 In Dec 66. Currently In Contact With Gerald P. Moussette Who Also Served At The Same Time. Retired From Usmc Jul 1 97 Cwo-3.

32233 Corte Fraga
Temecula, CA 92592
909-303-1499
kenthd@verizon.net

---

Kilkelly, Joseph

I was with golf 2/5 at AN Hoa and the surrounding areas ( highway 9 antenna VALLEY the COAL mines) which I REMEMBER WITH GREAT CLARITY. I AM RETIRED from the POSTOFFICE (Portland, Maine), because they DO NOT like Viet NAM VETS. Married, 1 daughter 1 grandson. This is the first time that I have made any contact with any of you, so I am not going to say much more than this, at this time.
Joined "G"Co,2/5, in January 1966. Sailed from CA to Okinawa. During April, I was transferred to the Scout/Sniper Platoon of the 5th Marines. Presently, a high school administrator.

212 Jordan Rd.
Mechanic Falls, ME 04256
207-346-3252

---

Kimes, Stephen

I served with Golf 2/5 Dec. '67 - Jan. '69.

1612 Cortland Ave.
Kenhorst, PA 19607
610-777-4408

---

Kinny, Gerald (from his sister)

Gerald's Kinny's sister, Cindy, would like to hear from anyone who knew her brother.

Cindy Humphrey
5001 Harrison Ave
Butte, MT 59701
563-564-7999
humphreycindy57@gmail.com

---

Klobucnik, Andrew

3816 N. Kostner
Chicago, IL 60641
773-282-1403
andyk@waltoncj.com

---

Koel, Eric

Hey Guys, I was with 2/5 in the late 80's, early 90's. I was at Camp Pendleton with Golf Co.. Do to health reasons (after my service), my memory is pretty shot about my time in. I have the basics down but I dont remember people. If you know who I am please write me and let me know a little about yourself and how you know me (and about me). I would really appreciate it. More than you could ever know. Thanks, Eric Koel, LCpl USMC

595 S. Forest St. #215
Denver, CO
303-906-6159
edkoel@msn.com

---

---

Kubicki, Wally

I was with G 2/5 jan.1966 Okinawa camp schwab NTA area jungle training.Then bn went by ship landed Chu Li RVN it was a beautiful thing.I was auto rifle man 1st plt.team and squad ldr.Fought with mity 5th until Oct. 12th I got shot rt leg twice we were on opr.Prarie dmz contien area.3 mo.hspl Guam. Back to oke camp hansen.State side Cherry Pt.sesurity Gen.Hqtrs Apr.67 to Apr 69.Im married 31yrs 3kids 2girl 1boy 3grand kids.Work for GM. I still say the USMC the best 4 years of my life. Hope to hear from other 5th marines. Semper Fi

1400 W 64th St.
LaGrange, IL 60525
708-482-3797
wally1derfull@webtv.net

---

Krzykwa, Richard

3840 Hazelwood AVE. S.W.,
Wyoming, Mi.,49519
rkrzykwa@aol.com

---

Lahan, Dick

In country July of 67 till August of 68. Assigned to 60 mortars. Also, a short stay with Dino and JB in 60MG while out at Phu Loc. Discharged out from Quantico in June of 69. Mass. State Trooper and Investigator for Sheriff's Dept. in Florida. Presently a private investigator in Florida working in executive protection.

7320 St. Ives Way #4204
Naples, FL 34104
941-352-8720
mndlahan@aol.com

---

LaJeunesse, Donald

I was in Golf Company, third platoon, third squad from start to finish. Made almost all op's in 1968 except for R&R, and a hill that hurt third platoon. My ending rank was Sgt E-5 & last duty station was Camp Lejeune Provost Marshalls Office. Southeast Asia 1968-1969.

---

Lanphear, Clifford

1st squad/1st platoon. May 1966 to July 1968 Nam - Oct. 1967-Jan. 1968

17423 97th Ave ct east
Puyallup, Wash.
98375
Phone: 253 227 6312 Cell


---

Lapsley, Scott

I served from 1990-1994 mainly with golf 2/5 2nd and 3rd platoons. also served with golf 2/9 and H&S for a small time before EAS.

Found Garin Ellis so get in touch with us. also been in touch with terry kruse. looking for "skip" jeremy williamson? or williams. not sure how to spell it.

Columbia, MO 65201
949-280-8097
bigdawglapsley@aol.com

---

Lauver, Bob

I was on the Quad 50 that went across the bridge the first day - I would like to make contact with the officer who asked if we would take the guns over - my hat is now, and always has been off to you guys.

PO Box 276
Selinsgrove, PA 17870
rhlauver@juno.com

---

Lawler, Christopher

I am writing this for my younger brother, Chris. My name is Julian. Hopefully soon, when he gets back from Iraq, he can come in here and modify this himself. Chris likes to write music and play bass. He had a band out here called The Options that included a horn section and everything else not usually seen in most garage bands, so hopefully he'll get that going again. Anyway, he is in the infantry division but was in the swat team last year. He is engaged to be married next year.

12077 Van Gogh
El Paso, TX 79936
915-856-1726

---

Lawrence, Gordon Stanley

Originally with Alpha 1/7 CUPP team 5 & then assigned to Golf 2/5 CUPP team 5 when the 7th Marines headed back to the world. I was WIA 10/9/70 while on a blocking force with other CUPP teams. We had one KIA, Jack Perry who was right next to me when we were hit. We also had several other WIA's. I would like to thank Jim Taylor of CUPP 4 who called in the medevac
Semper Fi.

114 Cherry Ave.
West Sayville, NY 11796
631-567-5966
gslawrence2000@yahoo.com

---

LeBlanc, Christopher

I served with G 2/5, 2nd Plt. from May 1988 thru April 1990

7 Bayberry Road
North Attleboro, MA 02760
774-254-4567
cblc1991@gmail.com

Lee, James

1983-1986 Wepons platoon. Mortarman (60mm) TAD to Rifle team in Quantico in 85. Good duty shooting for the team!

jimlee.cal.structural@verizon.net

---

400 Symphony Circle #174
Hunt Valley, Md. 21030 (Near Baltimore)
410-785-3357
Plee706@aol.com
(Called simply "Lee" when with Golf
G Co, 2/5 to 8/68


---

Lee, Richard

It's been 35 years since I talked to anyone from Hue City, Phu Bai, or the Hai Van Pass. But it has never left my memory. I was wounded on June 2, 1968 while on patrol on the railroad tracks below the Hai Van Pass. God bless the Corpsman who ran all the way down and treated me. He saved my life and my leg. Semper Fi - all. Here are some of my photos from those glorious days when we were young. I don't remember all of the names of those in the photos, but if you do, please e-mail me so that I can update them. Best Regards.

Golf Company, 2nd Battalion, 5th Marines, January - June 1968 (Picture 1)
Golf Company, 2nd Battalion, 5th Marines, January - June 1968 (Picture 2)

---

Leigh-Kendall, Thomas

Jan, 1958 to 1960 had been at sea USS Bon Homme Richard CVA31 left 5th Marines to 1st Pioneers. then to Fallbrook NAD untill discharged in 61. Just wondering if any of the men I served with are still around G 2/5 in Jan 1959, Bar-Man Sep 59. Keep up the Gung Ho!

492 Third Street
Willows, CA 95988
530-233-8501
tomleighkendall@yahoo.com

---

LeMense, Mark

Golf 2/5 18 Mar 1999 - Aug 2000 - H&S 2/5 Aug 2000 - 21 Sep 2002

1805 Aquarena Springs Dr., Apt. 511
San Marcos, TX 788666
817-939-8891
mark_1535@yahoo.com

---

Lemley, Marvin

12/22/67 - 3/11/68 -- This is Marvin's son Tom, I wanted to let my dad's brothers know that he passed away from lung cancer due to agent orange on May 4th 2012. I requested all the papers from my dad's personnel file from St. Louis and it is hard to understand what I'm looking for in order to contact his platoon buddies. Thank you for taking the time to read this and also Thank You for Your Service! Tom Lemley


Yukon, PA 15698
724-610-5280
tommylee12535@aol.com

---

Lemke, Terry

Served in operation iraqi freedom ( 2 tours )

Golf Co., 2/5
Camp Pendleton, CA 92055
tlem1616@yahoo.com

---

Levins, Dennis H

P.O. Box 365
Jacksonville, AL 36265
debilevins@yahoo.com
I was 0311, in country 70-71 mostly around Da Nang. Third platoon. Thanks to Narvaez for the pictures he emailed my wife. Really hated to hear about Doc. Saw Lt. Kopp after I got back to the world - wonder what ever happened to him?

---

Lewis, C. James

I served in Vietnam from Feb. thru Sept. of 1968. I started in Hue City and ended up in An Hoa. I would like to hear from other Golf 2/5 members. SF/ Jim Lewis

131 Palm Ave. #46
Jupiter, FL 33447
561-575-2144
cjameslewis@bellsouth.net

---

Liberatore, Carmen

I served in Vietnam 1968 2nd Platoon Golf Co..

264 Reed Street
Geneva, NY 14456
(315) 789-8713 H
cman2642000@verizon.net

---

Lippincott, Jeff HM2 "Doc"

I served with 2/5 from June 1969 thru June 1970 , First with 3rd platoon , Golf Company, then as senior corpsman in the "bush" for far more than the supposed 6 months and finished my tour at H&S at the BN. aid station at AN HOA. Any of you old guys ou there ??? Please let me know. Please send a remembrance of our filed time together. What you remember of me ( for my daughter). Any wounded let me know how you made out and what you're doing now.......that's the hard part for a corpsman......answer the call of "Corpsman UP!!"....get to your man....do the best you can and .....evac the ones you can/ have to and never really know what came of your guys.........let me know. I left as an E-5 Hm2 / Sgt. Worked sick call, lab/ pharmacy etc at the end. Short guy with handle bar mustache and 12 gauge pump shotgun. Thanks and Semper Fi

206 South DuPont Road
Lancaster Village
Wilmington, DE 19805-1415
302-494-2830 Cell
maddogdoc25@hotmail.com

---

Lopez, Bernardo

Dec 67 thru June 68. I don't remember names. My platoon leader was a stocky brother. Guys namedFigueroa (puerto rican)and Koonze (brother) were in my platoon. The gunner was a guy they called "scottie" who got hit in HUE. The radio man was KIA in Hue. I had drawn a pencil sketch of him with a bullet in his neck a couple of weeks ealier while he was sleeping during a break. I was shot in the face in Hue on the 8th of Feb, 68. My squad at that time was down to three men. Had a KIA and me wounded left a one man marine squad. I guess they had to throw one together.

I was involved in the TET offensive in Hue, South Vietnam. I have never heard anyone mention in any historical context that on the morning of the 31st of January, 1968 while rescuing the MACV Compond, at one point that day, there were no more than 250-275 Marines actively fighting what most people estimate to be some 9,000 enemy combatants. Our agressiveness made them pause, ensuring our survival until reenforcements could be brought in.

Thanks, Bernardo Lopez

6930 Yardley Dr.
Katy, TX 77494
281-395-2475
bernardo@artbybernardo.com

---

Love, George

I served with G 2/5 1968-1969

3754 W. Eastman Ct.
Anthem, AZ 85086-2704
602-725-0417
glove76317@aol.com

---

Love, Kevin

2802 Upland Ave
Lubbock, TX 79417
806-788-1240
kdl29@yahoo.com

---

Lucas, Larry

Oct 1967-Oct 1968, 1st Platoon

937 Denn Road
Camas Valley, Oregon 97416
Phone: 415-444-6930
n.lucas@comcast.net

---

Lunney, Shawn

Went overseas for Bear Hunt 85 with G-2/5. U/A on Diego Garcia. Lotta fun in South Korea. Alway's good hearing from you Don. Shawn Lunney

Ronald McCormack, we hung out in O'side. Samantha and Heidi Potter, my red headed wife. Seem's like along time ago.

Oceanside 92054
hayrss@aol.com

---

Lyon, Arthur

502 Ashworth Ave.
Staten Island, NY 10314
718-761-4101
grunt67@aol.com

---

Machamer, Lance

With Co. 11/67-7/68. Hue City, First Plt.
past Secretary/Treasurer G 2/5 Association

172 Kuuhale Street
Kailua, HI 96734
808-263-3134
lkmach@earthlink.net

---

Mack, Joe

I served in Golf 2/5 in 1966-67, and was a fire team leader. PhuLac6, AnHoa, Alligator Lake are some place names that come to mind. I'm lousy on names, but remember Ernie Mask, he was in my fire team..

Semper Fi.

36 Katie Drive
Langhorne, PA 19047
215-860-9174
buxbandit@yahoo.com

---

Mack, Richard "Rick"

Served With G 2/5 Weapons Plt. From Jul 67 To Feb 68 As A Machine Gunner. An Hoa..Nong Son. Phu Loc 6..Phu Bai And Hue City. Wounded Several Times And Medivaced To Hawaii Where I Spent 7 Mos. In Hospital Recuperating From Wounds Received In Hue City. Originally From N.W. Indiana And Relocated To S.W. Missouri To Escape The Big City Life. Former Police Officer And Currently Employed In The Steel Industry. Semper Fi And God Bless The 5th!

1014 Shawnee Ave
Seneca, Missouri 64865
417-438-1411
6tgunr@gmail.com.net

---

MacKenzie, Richard

2290 Drummond St.
Riverside, CA 92506
909-784-7052

---

MacQuarrie, Scott

PO Box 831
south Cle Elum, WA 98943
509-674-4579
scott@macquarrie.com

---

Mahoney, James

PO Box 1224
Buffalo, NY 14220
716-826-3963
jfmahoney@adelphia.net

---

Maidel, Byron

1799 Lakefront Blvd.
Fort Pierce, FL 34982-8005
Cell 954-261-9911
maidels@bellsouth.net

---

Maniscalco, Joseph "Doc Joe"

An Hoa, Golf company, 2nd Btn., 5th Marines, 1st Marine Division 1969-1970. Dispite all that happended in Viet Nam, it was the most rewarding experience for me. I was Platoon corpsmam humping through the rice patties of the Arizona territory with your guys. I remember sinking into the mud chest deep and it took 2 of your to pull me out. I was so grateful.

I miss u guys allot, even after all these years.

Any takers Please call me

Doc Joe

233 W 21st Street 1C
New York, NY 10011
212-989-0796
biojoe2k6@aol.com

---

Manning, James (Jim or "Doc")

God Bless!

20 Snow Meadow Lane
Stafford, VA 22554-5155
540-659-1133
medicineman99@aol.com

---

Manning, Steve

My name is Matt Voke, I am the son of Steve Manning. I am trying to help him locate as many of his buddies from the 2/5 as possible. He was with 3rd Platoon, Golf Company from mid 1966 to NOV 1967. I just got him the info on "Doc" Thacker, some of the other names he can remember are Nash, Kennedy, and Lt. Harvey. One of his nicknames he got was "Smiley" which he still does to this day. He carried radio and was tunnel rat for the majority of his tour. Anyone who remembers my father please contact him at his home number: (765)964-5431 or you can email me: mvoke@hotmail.com, and I will get the information to him. He and I both look forward to hearing from the Marines that served in "Harvey's Humpers" and the 2/5. Also I will try soon to get some photos my father still has uploaded.

5392 E. Co. Road 500 N.
Union City, IN 47390
765-964-5431
mvoke@hotmail.com

---

Marcaurel, Mike (Mac)

I was with G/2/5 from aug.68-sept.69.I was the co.radio operator from may-sept69.I took over the radio when we were in the arizona.We lost our C.O.Capt.Poole?and his radio operator that day.Before that I was with 3rd plt..I can't remember anyone sorry.I used to play alot of poker and I had the heaviest back pack in the co.Some of the guys had a bet on it.I wish I could remember who?I also remember the marine who took my place was the 1st or 2nd plt.radio op.(he was black,no offence).
We used to argue on how much time he chit chatted.There's another marine who lives by me that I have'nt been able to get in touch with.His name is Neddy Kaiser,his nickname was frog.He was hit in the head with a rocket round that did'nt go off.He was back in the bush in three days.If anyone can help me with any of this it would surely be appreciated.Semper Fi and good luck.Thank You For Serving!

PO Box 71
E. Haddam, CT 06423
860-228-9623
paigowmac711@aol.com updated 01Apr02

---

Marks, Russ

Arrived in An Hoa January 1970 and was a corpsman with Golf Co. almost the whole year. (Liberty Bridge, Arizona, Gonoi Island). The Marines of 2/5 are the finest men I have met in my life. Through the years I have forgotten so many names, but will never forget those who didn't make it home with us. Would like to hear from anyone who might remember me.

2507 Dimus Dr.
Fenton, MO 63026
636-225-3404
rmarks@maryville.edu

---

Marsh, Robert

I was with G2/5 from 8-68 to 9-69 with 1st. platoon Machine Guns. I started out as ammo humper left as Squad leader. I don't remember anyone except the two that were killed when we were moving and walked into that fortified village. I would like to talk to anyone who remembers me. Sometimes I was also known as chief.

N3075 Hwy. 55
White Lake, WI 54491
715-882-2174
wild99_70@yahoo.com

---

Marshall, Thomas

1966 Golf co. Chu Lai

166 Eastgate Dr.
Thomasville, GA 31757-4202
229-236-0303
marshall6568@rose.net

---

Martino, Brian

I'm looking for Timothy E. Drury from Indiana who was a member of 2/5 in 1984-85. We served together in Okinawa with 3/4 in 1981-82. If anyone served with him in 2/5 please feel free to contact me or provide me with his home address or number. I appreciate the help, thanks and Semper Fi.

1007 Hill St.
Phillipsburg, NJ 08865-3424
martinob@lafayette.edu

---

Marvin, Williams

With G 2/5 1987-1991

Houston, TX 77016
boxcar32@sbcglobal.net

---

Mase, Jerome

i served sept.28 68 to oct28 69 an hoa welcome home.

286 Universal Ave.
Elmira, NY 14904
ICQ: 6077336207
jeromey38@aol.com

---

Mauer, Shawn

1st Platoon, Golf Co for OIF 1, and CAAT 2, Weapons Co for OIF 2. To all the men that I had the privilege to serve alongside, I have met none finer than you. 2/5 is the cornerstone of my life and will always cherish the men we lost and the memories we share. Semper Fi, Former Captain Shawn Maurer

4620 West William Cannon Dr., #24
Austin, TX 78749
858-361-3672
smaurer97@hotmail.com

---

Mauro, James

23 Midwood Rd.
West Babylon, NY 11704
j.w.mauro@verizon.net

---

Maynard, Gary

17735 W Tasha Dr.
Surprise, Arizona 86025

maynardg30@ymail.com
Phone 602-460-9745 Cell
Time in Corps. 07/20/68-08/20/69
weapons 1st squad......


Looking for my buds .. Contact me for anything. Maynard


---

McBride, Owen "Mac" or "Leprechuan"

Was assigned to 2/5 in Vietnam. Served with H&S 106's & Flames sections at An Hoa, Liberty Bridge and LZ Baldy, 1970-71. Went down to Baldy and moved over to Golf Company CUPP 8 & 10, in the BaRen village AO. The villages was the most rewarding experience of my young life. Stop by & say hi if yur in the AO.

1030 S. Helena St.
Colton, CA 92324
ocmack@yahoo.com

---

McCartney, Lawrence E.

Joined Golf Company @ An Hoa @ the start of my second (2nd) tour in August of 1970, but only served with the company for a month or so before I was transferred to H&S Company, S-2 Scouts, shortly after the Company moved to LZ Baldy. The Company Commander was Captain 'Buck' Darling, the Platoon Sergeant was Staff Sergeant Johnson and the Platoon Guide was Sergeant Snodgrass. Stayed in the Reserves and was a Master Gunny when I retired after thirty (30) years--Viet Nam, the 1991 Persian Gulf War, Haiti, and Bosnia.

P. O. Box 1215
Black Mountain, North Carolina 28711-1215
(419) 340-6155
lemccartney@lemccartney.com or
e9m0291@yahoo.com

---

McCarty, Lon

Well Chris , Here I am...Just like you wanted...After leaving the Corp in '72 , I went to Atlanta and got into insurance claim work...28 years later I'm still in it and only 10 more and I'm gone...

Last battle for me was HUE City...was medevac'd from there to Betesda , MD...From there to Quantico where I guarded officer cadets...crossed trained into the air wing and finished it all out at VMGR-252 in Cherry Point...thats all SEMPER FI!

1270 Gowan Rd.
Inman, SC 29349
sirandi@juno.com

---

McCormick, Ron

G 2/5 03/86 - 03/90, STA Plt 03/90 - 09/91

705 Lake Ella Rd
Fruitland Park, FL 34731
usmcronbo1@cs.com

---

McCulloch, James

765 Hitching Post Road

Charleston, SC 29414

(home)843-571-5668 (work) 843-792-3767

---

McDavid, John

I first was in H&S Company. I was the SACO NCO for th BN while deploy in Desert Storm. Upon returning from the GULF WAR. I transfer to Golf Co 2nd PLT as the PLT Guide. Then went to Golf Co Wpns Plt as the Assualt Section LDR. My section took 1st place in Oki Japan in the Assualt team competion. Since winner the competion when I return back to Camp Pendelton I was FAP out to the BAse Joint Saftey Center as the Driver Inprovement Instuctor. Once I ETS I join the Army National Guard first in PA then CA (1994-2005) I then became title 10 operation for JGTMO Cuba. On 23 Dec 2005 I became active Army which I am presently still on active duty. 19 yrs active with 11yrs reservice total of 30yrs of military service. Semper Fidelis former SGT. Now SSG US Army.

105 Cabell Drive
Coloniel Heights, VA 23834
254-3419-5538
john.w.mcdavid2.mil@mail.mil

---

McDowell, John

I was in golf 2/5 1st platoon from 1984 to 1987.

411 Whiteoak
Lawton, MI 49065
269-624-7419
doorshung@aol.com

---

McGlynn, Brian

Served as hospital corpsman in Iraq in late 2004-early 2005. Also deployed to Okinawa, Japan as a part of the 31 MEU participating in the landslide recovery effort in the Philippines at South Leyte where we led search and rescue operations as a part of the first unit that went in for relief efforts being a helicopter squadron.Hit me up anytime....looking forward to reconnecting with those I served with.

2630 Astro Place
Fairfield, OH 45014
513.827.8785 C
briandmcglynn@yahoo.com

---

McKee, Carl

70/71 CUPP TEAM 7

12115 61st Ave., N.
Plymouth, MN 55442
763-577-0130
cmckee@ebertconst.com

---

Mckinney, Earl

1959/60 G co 2nd Bn.5th,in the 2nd Platoon,carried a BAR, My Ser. No 1848027 It May not be the Old Corps,but theres not too many that can call me boot.

8501 Community Rd.
Little Rock
eale@alltel.net

---

McLenagan, Rob

Served with 2/5 from 1989 to 1991, In Camp Pendleton, Okinawa, Korea, Hokkaido, Kuwait, Bangladesh.

1764 Sparkling Water Circle
Ocoee, FL 34716
jmclenagan@aol.com

---

McPhee, Mike

I joined G/2/5 at Camp Margarita in late 1965 just after finishing ITR. Enjoyed the honor of training with this unit at Camp Pendleton and sailing in battalion strength aboard USS Bexar to Okinawa for additional training. Arrived in Vietnam in early 1966. I was part of the patrol that experienced what I believe was the company's first contact after arriving in-country. We were patrolling in at least squad strength (with Rockets attached) when, as we began to cross some paddies, we were hit with small arms fire from a treeline to our left. We took up a defensive position in an "island" of trees in the center of the paddy and began to take additional fire from a hamlet directly in front of us. We returned fire and eventually assaulted the hamlet after we were resupplied. Of course, we found no bodies but I'm sure we made an impression on them. It wasn't much of an encounter, but ,like I say, I think it was the company's first. I believe we took only one casuality. I'm probably wrong on this, but the casuality may have been an E-6 named "Sloan" who got shot in the foot. I'd love to hear from anyone who recalls this. Soon afterward, I was transferred to G/2/7 where I finished my tour. After arriving back in the states, I was assigned as a Troop Leader at ITR for several months. Finished my enlistment as member of Marine Detachment, USS Hornet. That was nice duty with great liberty, but it was disgusting to see sailors (unlike our brother corpsmen) get "combat" pay and ribbons for floating around and not even catching sight of land.

3765 SE Henry St.
Portland, OR
mcphee@sns-access.com

---

Meadows, Charles "Chuck"

Former CO Golf 2/5 from Nov67-Apr68. Retired from USMC in 1987 as Colonel. relocated from Virginia to Tigard, Oregon then to Washington State.

---

Meeks, Cory

I served with golf company from 2000 to 2004.

332 South 1440 East
Spanish Fork, UT 84660
801-794-3436

---

Meeks, Walter

Barney was my squad leader doing Hue City. 2nd Platoon 1st Squad

1406 halfhill way
Columbus, OH 43207
614-328-6003 Cell
walter.meeks@ymail.com


---

Mendoza, Fidel

I was with 2/5 in 1975, 2nd Plt. Kilo 3/5 and we were transferred to Golf 2/5 when I got out of the Marine Corp on 7th Feb. 1975.

2235 Greenville Rd.
Hopkinsville, KY 42240
270-348-1474
fmsr14@hotmail.com

---

Meredith, Gordon

I served with Golf 2/5 in 2004. Happy New Year to you all. God Bless you all.

PO Box 294463
Kerrville, TX 78029
grmere@hotmail.de

---

Meyer, Richard

I served as 1st Squad Leader, Machinegun Section in Golf Co during Operation Iraqi Freedom. After the shooting war was over we conducted Security and Stabilization Ops in the town of As Samawah. We headed home on Aug.12th.

10320 Maya Linda Rd., Apt. 302
San Diego, CA 92126
858-695-9946
meyer0331@aol.com

---

Miller, Daniel

I served in "G" 2/5 from 5/76-9/76. I was discharged in 9/76. Currently employed in Law Enforcement.

3827 Yuba River
Ontario, CA 91761
909-947-4803
dmiller@mail.rowland.k12.ca.us

---

Miller, Marc

I was in 2/5 from November 2000, thru july 2004 serving with them through their first tour in Iraq. All my "BOYS" are there now and I just wanna hear how they are and see whats up.

2231 Graceland St.
Simi Valley, CA 93065
760-709-2079
marcmiller04@yahoo.com

---

Mikolajczak, Tony

I'm better known as AJAX....Golf 2/5 1st plt 85-89.

---

Mock, Clyde

420 East 4th Street

Boyertown, PA 19512

610-367-7763

---

Moore, John

Chou Anh my fellow Vietnam Vets, I got lost(I mean disillusioned) for a while in the wilderness area of the Tonto Nat'l Forest-Az.(about 14 years). But now I'm back to do what I can to help my Brothers in Arms that are still "out there". Do me a favor... If you spot an old, homeless man or woman-ask if they are a veteran. And then.. guide them. I was a lucky one; the DAV found me.

1004 Midway Dr.
Spencer, VA 24165
276-694-4088
hotspringsjohnny@aol.com

---

Moore, Leslie

3206 163rd Place S.E.
Mill Creek Wash, ?? 98012
425-398-3627
icarvs8704@aol.com

---

Moore, Dan

Aug-Dec 1967 was FO with Golf 2/5 Jan-Feb was Liaison for 2/5

1566 Forest Villa Ln
McLean, VA 22101
Ph. 703.556.3961
ivyhillmc@cox.net

---

Montes, Fred

I got to Nam on May 1970 attached to Cupp 2 Alpha 1/7 1st Marine Div. our unit worked the villages between LZ Ross na LZ Baldy. Our squad leaders were Sgt. Caberera ,Cpl JC, Cpl Terry . Then Golf 2/5 came in and took over the area and we stayed with the unit. In November 1970 transferred to MASS 3 on Monkey mt. Our platoon was moved to the north in Operation Lam Son 719. It was a close call there when we were pulled out we were surrounded by VC and NVA the end of April. The middle of May 1971 I rotated back to the world. I lost some good friends and met some good men. Semper Fi -- Golf 2/5 Cupp 2 1st Mar D October 1970

902 Willowood Ct.
Hanford, Ca. 93230

fred.montes@co.kings.ca.us

---

Montoro, Vince

I served Oct. 68 to Oct 69, An Hoa

372 W. Nesquehoning St.
Easton, PA 18042
610-253-4695
usmcvm@hotmail.com

---

Monroe, Brandon

2000 - 2004, 2nd Plt.
Burleson, Texas 76028
Cell 817-933-9590
brandonm@lonestarserviceshvac.com

---

Moran, Edward

Served October 1967 - January 31, 1968
An Hoa, Phu Buai, Hue

Looking for Marines from Battle of Hue in GOLF Co. Informed that besides Presidential Unit Citation, we were the only Marine Co. also awarded the Braid worn on the Marines shoulder. (can't recall the name)(French Fourragere)

2910 Five Oaks Dr.
Missouri City, TX 77459
rem10mor@msn.com

---

Mueller, Wallace

I served with Golf 2/5 May '70 - Nov. '70

2348 Wingsong Lane
Allen, TX 75013
214-533-6401
lyleusmarine@gmail.com

---

Muniz, Mario

I served in G 2/5 - Vietnam 1968 3rd Platoon 3rd Squad

4912 College Ave.
Bakersfield, CA 93306
661-871-4379
mm.usmc-0311@sbcglobal.net

---

Musta, Dennis - RIP

It is with a heavy heart that I am adding Dennis' information to your website as he has passed away on 12/14/12. I regret that he did not find all of you here before he left us. He spoke of his service often (An-Hoa, Phu-Bai, Hue City).

If any of you knew Dennis or would otherwise like to reach out to his widow, Patricia, I am attaching the link to his online obituary below.

Thank you all for your incredible service.

http://www.legacy.com/obituaries/jsonline/obituary.aspx?n=den nis-f-musta&pid=161825858&fhid=5709#fbLoggedOut -Tracy Musta

1446 S 72nd St.
West Allis, WI 53214

---

Nagy, Bob

69-70 3 Bravo, Semper-Fi To everyone Welcome home! I am proud to have served with 2/5 and saluteeveryone who served in Nam especially the one's who didn't make it home..We were there doing what was expected of us knowing that our government wouldn't allow us to win.And then our country's welcome - home Didn't help.We were never called Hero's but i say to each and everyone of you We Are. I look at these two wars Washington got us in and i see the same outcome.I fell bad for our Vet's coming home now especialy.those serving multiple tours.One tour is enough for anyone.

18 b.n.w.Ln.
Flintville, Tn. 37335
ranagy13@att.net

---

Namovicz, Tim

i served in 2/5 from 2002-2005 i served 2 tours in iraq the first one for the invasion and the second tour in ar ramadi iraq

233 West Hauthorne
Mundelein, IL 60060
858-208-9368
thepartyman11@aol.com

---

Napier, James

I was with charlie company 1/7 2nd plt. and when the 7th went home I was transfered to the 2/5 Cupp of golf company.

I was a corpsman and arrived about june of 1970 and left sometime in Oct of 1970.

I think we served out of LZ Baldy or LZ Ross my memory fails me If any one can help me get my bearings I would be grateful

124 Napier Rd.
Zwolle, LA 71486
318-645-4663
jdnapier71486@yahoo.com

---

Narvaez, Bill

Served as 0311 in 3rd squad 3rd platoon 2/5 from January 70 to February 71. AnHoa and LZ Baldy. Lt. Kozak was my first platoon commander. Anyone out there remember the name of the Lt. who replaced Kozak's SORRY ASS when his 6mo. in country split tour was up.

Capt. Darling Company Commander - his 3rd tour. I salute you, your one hell of a leader!!

Bob Naggy, Mark DeBattiste, Glen Shelly, Chico and Smiley hope your still in good health after all these years. Sorry to the brave Marines and Corpmen that i served with for not being able to remember all the names. It was an ABSOLUTE HONOR to have served with you!!

Millville, NJ
billrunarv@aol.com

---

Nelson, Greg

Don't know if Nelson will show up in the records of G/2/5. While in 2/5 my name was Lemen, changed to Nelson just prior to my discharge in January 1969.

7741 Curry Rd
Fallon, NV 89406
775-423-7630
pgwnn@phonewave.net

---

Nigut, Andy

133 Beechwood Drive
Greensburg Pa. 15601
mknigut@hotmail.com

---

Nonnemacher, Richard

I served with G 2/5 12/65 - 8/66

216 Charlotte
Newcastle, PA 16101
724-657-8746
hm3doc66@comcast.net

---

O'Brien, Patrick

1969&70 Most of my tour was in The ARIZONA Territory & AROUND DANANG

208 Deck Street
Mount Hope, WV 25880
304-877-5472
patdonnao@msn.com

---

O'Dell, Jim

I served with Golf 2/5 1997 - 1999

5655 N. Menard
Chicago, IL 60646
jamesodelljr@gmail.com

---

O'Rourke, Jack

Joined G Co at Camp Pendleton in Sept 65. We sailed for Okinawa on 2 Jan 66 and spent 6 weeks at Camp Schwab up north. It was on Okinawa that we went thru all phases of training from the FT and Sqd to Platoon and then Company and the last week was Bn operations. We sailed for Vietnam in the middle of Feb 66 and we landed at Chu Lai. We spent about 2 weeks at the airfiel and then went to Hill 69. It was a great time with G Company. In April or May I was told to pack my gear and be at the helo pad in 20 minutes. I was being sent to 3rd Bn 1st Mar up in the DaNang area. I didn't get a chance to say goodby to anyone. Five members of the company did come to LV last November and we all sat together at the Birthday Ball. Ellie, my wife, and I are planning on coming to Mytrle Beach this Sept.

SEMPER FI,
Jack O'Rourke

1212 Malibu Sands Ave.
No. Las Vegas, NV 89086
702-399-3209
captjacklv@cox.net

---

Ortiz, Larry

3rd Plt, "Guns" .... I got to Nam in early Nov. 1967 and joined Golf Co. out on Operation Essex. My MOS was 0331, machine gunner, and I was assigned to 3rd Platoon my whole tour. I got shot in the right thigh in Hue City on Feb. 5th, '68 and rejoined Golf Co. in early March, '68. I made it through until I rotated in Nov. '68. I was briefly assigned to Camp Pendleton when I got back from Nam and shortly after that I was stationed at the Marine Barracks at Fallbrook, CA. I got an early out in July, '69 and returned home to Santa Fe, New Mexico. Currently retired and moved back to Santa Fe after 30 yrs. in California. I've been in touch with many G 2/5 vets since Nam and consider you all family.

105 Rito Guicu

Santa Fe, NM 87507

505-471-2616 H

---

Owens, Darieus

Served in 2/5 1989/1992, Camp Margurita, San Mateo, Camp Schwab, Camp Hansen, Desert Shield/Storm, Bangladesh, as a Golf Co. Radio Operator under Capt. McClenagan and Gunny Sgt. Rengal!!!!

50 Clay St. H-4
Fairburn, GA 30213
770-964-9729
mrdarieus@yahoo.com

---

Pace, Robert

I was with G 2/5 69-70

4994 Fir Pl., NW
Albany, OR 97321
541 990 9541 Cell
bobpace43@gmail.com

I was a Plt Sgt for 1st, 2nd, and 3rd herd, also Co Gunny for awhile depending on how bad the crap was and who was lost. As the senior SSgt I rotated quite a bit.

---

Parisi, Cosmo D.

Was there when they started the outfit in Paris Island. G 2/5 1st 1969-1970. I went to Vietnam some time in late 1969. Met up with G 2/5 in the A Shau Valley. Still looking for guys in my outfit. I started out with a M-16 carried a L.A.W., also ended up with a blooper M-79 and last had ended up carrying the radio. On one patrol we found some enemy in a cave in the mountain side, they called me forward with the blooper and (having no training with it ) just aimed and fired. Needless to say it fell quite short. They called up the other man with a blopper who knew what he was doing and he got them. Any one remember that one?
Also we had a skipper who, as we crossed another rice patty, stepped on a bobby trap and was standing up. At first we thought he fell into a crater, but he was standing on his stumps. The head corpsman called in a medivac and we set up a perimeter, and he was gone. Never saw him again. If any one remembers any of these. Please let me know. Thanks

4 ALPINE COURT
GLOUCESTER,MASS.01930
978-281-2030
cpusmc25@aol.com

---

Patton, William (Bill)

I served in Golf Co. 2/5 from 3Dec66 til 23Dec67 as company clerk. I have many pictures and would like to hear from anyone who remembers me. Semper Fi.

POB 73
Sabine Pass, TX 77655
409-971-9271
robertpatton@1stamericanreserve.com

---

Pauley, Edward(Ned)

Company Hdqtrs, - I was the company Head Clerk at the company headquarters on LZ Baldy until January 1971. Spent the balance of enlistment at Camp Pendleton.

St. Peters, MO 63376
nedp@beltmax.com

---

Payne, Ronald

Sept, 59. to Dec. 60 Okinawa

1131 Sunnyside Dr.
So. San Fran 94080
rocklnron@rcn.com

---

Pederson, Richard A. "Pete"

Special Note: Pete Passed, Friday, 11-06-15. May He rest in Peace


Later 1967, Early 1968 at An Hoa, Hue, various places along Highway 1 for a while.

I wish I would have known about the web site and reunions years ago. I'm looking foreward to the reunions.

PO Box 1381
Toccoa, GA 30577


---

Pedraza, Doroteo

Was with G/2/5 1964-65 WENT OVER IN July of 65 on the USS Mitchell. Landed in Okinawa and became Lima 3/9. In August of 65 we landed in Viet Nam.

17607 Burnham
Lansing, IL 60438
708-895-6205
martinpedraza@sbcglobal.net

---

Peitsmeyer, Steven

Served Feb 67 - March 68 with Golf Co. 60mm Mortors/Last 2 months in supply. Retired Asst. Chief of Fire Dept. 27 years. Anhoa-Phuloc-Nongson Coal mines-Long time many friends. Nong Son Coal Mines Nov 1967. Just before we left for Opp Essex GCO2/5 Weapons Plt. 60mm Motors. Last 2 months supply.

8336 Charter Club Cr #7
Ft. Meyers, FL 33919
239-415-2705
peits1@comcast.net

---

Perez, Henry B.

Time in Corps: 1968-1969. I was with 1st Platoon 3rd squad in Vietnam

706 Royal Court
San Antonio, TX 78228
210-279-7831 cell
nanaperez@att.net

---

Perez, Michael

Miss it everyday. Semper Fi Marines.
Time in Corps: 2/1999-8/2002 1st PLT 1st SQD

444 Ballf St.
Roseburg, Oregon, 97471
Phone -----
grunt5132@yahoo.com

---

Phelps, Joe

I am former marine Cpl.j.Phelps. I was with h&s co. comm. section I was assigned to golf co. as there t.a.c.p. radio operator, our skipper's name was Capt. darling our a.o. the Arizona territory,liberty bridge,football island and places I don't remember how to spell. There were some good times and a whole lot of bad times I often wonder about the guys who didn't make it back and I wonder about the people who did . I have tried to contact some guys I was with in Nam but have not been successful. Of all the things I could say about my self is the one thing that got me through Viet Nam was the training I got in boot camp,and what my d.i. taught us and I'm proud to have served golf co. 2nd bn. 5th marines. I want to say to all mariners.....semper fi.

5010 Caneyville rd.
Morgantown ky.42261
502-526-2054
jrandclphelps@logantele.com

---

Phillips, Chapman

I served with Golf 2/5 3rd platoon from about april 70 at An Hoa then we moved up to LZ Baldy and took over the CUPP units from 1/7 I was the jeep driver for cup 3&4 or 4&5 until Nov when I went up to the CP with SSGT Shivers and LT Cobb also Bill Balance and sgt Wataulovich, they tried to overrun the CP on 4 jan 1971 , that's when I was wounded and medivaced out. would like to hear from any of the guys who were at An Hoa and CUPP units..

802 kaufman
Tahlequah, OK 74464
918-453-7169
chapmanphillips@yahoo.com


Pictures


---

Picano, Randy

Golf Company 2/5 from August of 1988 to July 1990. CO was 1st. Lt Houston and then Captain Beam. CO 1st Sgt was Kepple. BN co was Lt. Col. Parks. I believe he is a LT. General now.

18561 Innsbrook Dr. #2
Northville, MI 48167
810-610-1868
rjp5555@yahoo.com

---

Platt, Jerry

Served at Liberty Bridge, Arizona Territory, Hill 10, and others. 69'


1024 Village Point Rd
Shallotte,N.C. 28470
910-755-5149
Email:gpp4606@atmc.net

---

Ply, Jimmy

I was in 2/5 12-68 to 4-69 and than transferred to the Combined Action Program. Don't remember much mostly, humping , trying to fight ghosts, booby traps and other forms of hell My team leader's name was Love. He helped me survive those first few weeks when I was in a state of shock. My first squad leader stepped on a pointed detonated booby trap and just disappeared. I had only been in country about two weeks. I believe I participated in operation Common Taylor. Sound familiar to any one?? I believe I was in Golf company. The only other marine I remember was named Lightfoot. I remember much more about CAP 2-7-3 I was with them 4-69 to 7-70. Check out "www. capmarines. com" . Well thanks for listening to me ramble. If anybody remembers me would appreciate help refreshing my memories. Semper Fi !!!! J.D. Ply

P.O. Box 214
Pyatt, Arkansas 72672
(870) 427-5412
jdply@southshore.com

---

Poague, Benny

I served as Corspman in Nam from Feb 68-Feb 69. Was at Hue city & An Hoa & Phu Bia Pass. I am wanting to get in contact w/ anyone who possibly served w/ me. Any info greatly appreciated. Thanks.

110 Duell
Milmine, IL 61855
217-454-6198 cell
dbpoague@hotmail.com

---

Portillo Jr., Carlos

Once a Marine Always a Marine is not a cliché. Russ Marks "Doc Russ" RIP. I hope "the World" gave you pleasures commensurate with your sacrifices. Till then Brother.

I was with G 2/5 1969 - 1970.

1136 W Sepulveda St
San Pedro, CA 90731
707-554-3445
portillojrcarlos@gmail.com

---

Powers, Ronnie

I SERVED IN NAM 1967-1968 IN GOLF 1ST PATOON. OPERATION ESSEX, TET

11112 Whispering Ridge Trail
Fenton, MI 48430
810-629-9281
rpowc@aol.com

---

Price, Jr., Charlie

2044 Skyline Court
Sierra Vista, AZ
520-452-0015
suencharlie@theriver.com

---

Putterbaugh, Milford "Mick"

230 Cressent Lake Drive
North Ft. Myers, FL 33917
239-995-4146
jepflorida@aol.com

---

Race, Jim

I served with G 2/7 1st Plt, 68 & 69
SEMPER FI !!

PO Box 711
Martinsburg, WV 25402
304-754-8089
ljimrace@aol.com

---

Rainbow, Grady

I served with "G" 2/5 from 1975 to 1977 at Camp Pendleton CA. I was a Plt Sgt in 1st Plt & Weapons Plt. I finished my tour as the OP's Chief S-3. I had the honor of designing the Battalion crest in 1976. LtCol Losee was the Bn CO and 1stSgt Troy Hensley was the Bn Sgt Maj. This was entered into the Battalion oral history in 1980 when I gave the original painting of the crest to the Battalion. Semper Fi

2240 NW 17th
Oklahoma City, OK 73107
(405) 525-6801
duke0369@msn.com

---

Raines, Jack "Poppy"

I relly enjoyed looking through this page. I recognized Tony Shaw & Doc Bice. Doc took care of me when I got wounded. I like Shaw would like to hear from McClain, Steve Brunner and the others that served in 1965/1966 with(G 2/5)

Box 927
Utica, OH 43080
740-892-9088
troop@ecr.net

---

Ralston, John

Golf co. 69-70 1st platoon.

Death of John Ralston 5-21-2008 Montgomery AL
John was 1st plt guide and plt sgt in 1969.

2600 Vaughn Lake Rd.
Montgomery, AL 36117
205-277-1483

---

Ramos, Alberto

I served with Golf 2/5 2004 - 2005, Ramadi. Also Served With 3/5 India Helo Co. And Alpha 1/5 Boats

5771 Mission Center Road, Apt. 210
San Diego, CA 92108
619-964-0981
beach8621@yahoo.com

---

Ransdell, Ronald (Moose)

Ollie-Taco-Sam-Richie-Jed-Marv-Thanks from Moose.

PO Box 378
Hudson, Illinois 61748
309-726-1288
jransdell@rm.incc.net

---

Rawlings, Ron

I was a radio operator with 2/5 from September 67' until October of 68'

16592 Bear Cub Ct.
Ft. Myers, FL 33908
239-482-7497
ron33908@aol.com

---

Rawson, Joe

In Corps from 64 - 68 Served with Golf, 2/5, 2nd Plt. 2nd Squad from June 1966 to July 1967. Plt radio operator, carried the PRC 25. Marines I call my friends Sgt. Mike Rhoades, originally from OH and Sgt. Ellis Morrison from KY. I hope all of you are doing well and if you see this drop me a line.

In memory of CPL Richard Graham, Latrobe PA, KIA March 2, 1967, Quang Tri Province.

September 1, 2004, My son, HM2 Joe Rawson, Navy Medical Corpsman joined 2nd Blt., 5th Marines on their deployment to Iraq.

Semper Fi.

37 Brookside Drive
Feasterville, PA 19053
267-303-5805
joerawson@verizon.net

---

Rearick, John

Served with Golf from January 67 to February 68.Most of the time spent in An Hoa, Phu Loc and the Coal Mines. Went to Phu Bai and then shipped out 3 days before Hue City. Went back and did a second tour on the DMZ with G 2/3 hence the screenname, did I really say hence, should have been an officer

58 Kingfisher Circle
South Windsor, CT 06074
jjrjrg23@aol.com

---

Recor, John

132 Michigan
?, ?, 81004
?-546-3442
johnrecor2@prodigy.net

---

Redus, James (J.B.)

I served on the USS St. Paul off the coast. My duty changed, and I was in Vietnam as a grunt in 1968. I was wounded July 28-30th, 1968. I was the fire team leader on a hill recon. I tripped a booby trap and received shrapnel in my head(left side), back of my arms and legs. I would like to find a guy I called Mouse.. It was his first day on my fire team when I got hit. My fire team carried me down the hill. I was medi-vaced out. If anyone knows the guy (can't remember his real name), I would appreciate finding him. I always wondered what happened to him.

11315 S. 87th E. Ave.
Bixby, OK 74008
918-369-9072
ICQ: 149018832
chredus@cox.net

---

Reed, II, Steven

I came to Golf 2/5 in NOV of 2000 and am presently with them.

2450 Vean St.
Saginaw, MI 48603
949-257-8849
reedsm1981@yahoo.com

---

Regland, Terry

PO Box 6796
Boise, ID 83706
ramrod_5@msn.com

---

Reynolds, Frank "Pace"

I started with Alpha CUPP 1/7 and moved over to Golf CUPP 2/5 when the seventh Marines left country. I was with the 2d and 3r CUPP units. I would like to hear from Sgt Faircloth, Sgt Cabrerra and all the other members of the unit.

1176 Christina Circle
Carson City, Nevada, 89701
775-885-6876
fwatonka@aol.com


---

Rhodes, Harry

I joined G/2/5 in September, 1965 and was assigned as Plt Cmdr of the First Platoon. I served in this capacity until mid to late May, 1966 when I was transferred to M/3/1. In reviewing the Company Website, I encountered several names from the 1st Plt that I remember with fondness and respect, Cpls Johnson and Benavidez, LCpls Armijo and Schroeder, PFCs Jolly, Franze and Kubicki.

In the past few weeks I have exchanged emails with several of these Marines and I am looking forward to a reunion in the future. Anyone else that remembers me, send me an email to renew old acquaintances.

9133 Leghorn Place
Fairfax, VA 22031
advntgeprinting@aol.com

---

Rhoades, Steven

I served with Golf 2/5 Time in Corps. '91 - '94
Weapons Plt

4365 Arabian Rd.
Livermore, CA 94551
925-339-2616
steve_rhoades2002@yahoo.com

---

Rierdon, Thomas

I served with Golf 2/5 1989 - 1991. I was an HM3 (SS), started in HS Co., moved to Golf just before the war started. Looking for any corpsman for that time frame

KY, 40242

thomas.r62@att.net

---

Riley, Lee

I served with Golf 2/5 1967 - 1968. Lost contact, would like to reconnect. Looking forward to hearing from you; served with Barney. Semper Fi.

1134 Regent Ave.
Cincinnati, OH 45237
513 608 1503
Butch3@cinci.rr.com

---

Riley, Michael

Not much to tell.I was surfing and noticed your page.I was in 2nd Batalion 5TH Marines Golf Company Weapons platoon rocket launchers.I was in 1961 for awhile then we rotated overseas to Okinawa for our float Phase and then back to the states.My 2 years was up and i ended up as a guard in a Marine air wing Arizona of an outfit called Martsat.They armed planes with nuclear warheads.I was discharged in april of 1964.I didn,t see any action in Vietnam but was there in the area as it broke out in the early 1960s. I remember my time in the 5TH as being my most dificult and yet the proudest time of my life.I have many fond memories.Mike Riley Semper Fi!

PO Box 155484
Euless, 76155
817-545-9265
xmarinemike@yahoo.com

---

Rios, Edwin

John Butler Day Clinton Moss, Al, Mac Slim, Capt. Poolaw You Were Good Re China Beach? Woody Defrietas Were Are You? 68/69 An-Hoa Arizona,Phu Loc 6 Will Add Photos Later When I Learn To Scan, Thanks, By The Way Got Hit Dec 16 69 I Think In The Arizona.
Served With Golf, Hotel, Fox 68 to 69. Dec 16th Blown Up In The Arizona. Dont Remember Many Names but John Butler , Day Pee Wee, Al, Avis, Mac, Slim Lost Pinkie Hill 29 Capt. Pula, Clinton Moss

492 Heberton Ave.
Staten Island, NY 10302
718-447-5073
erios63348@aol.com

---

Ritchie, Jacob

Nixa MO 65714.
Time in Corps 2000-2004 3rd Platoon
Jritchie@bop.gov

---

Rivers, Buddy

I served with 2/5 in An Hoa from January of 69 to 2/70. was squad leader from April of 69 until i rotated back. would like to hear from any of my brothers. Semper Fi


1755 9th street
Columbia City, OR. 97018
Cell Phone: 5038193754
Time in Corps 1/69 - 2/70
Third Platoon
blrivers@opusnet.com

---

Roberts, Alvin Dale

2809 N. Shannon
Bethany, OK 73008
daleroberts9@cox.net

---

Robbins, Daniel

Sept 1968 to april 1969 An Hoa Viet Nam operation Meade River and Taylor Common Plt Sgt..What was the name,or number of the hill that we blowed the top off of to make a LZ and a helo crashed and melted just below the top ..We also had a fire burn up the side while we were clearing fields of fire? DO Henry, or Corporal Rhone, are you out there? Finally got things together, I know I was there. Give me a click on the handset.

5680 E 1125 N
Demotte, IN 46310
219-345-2964
biomd@netnitco.net

---

Robertson, Johnny

66/67, 2nd, 1sqd point team leader

101 S Cedar
PO.526
Holliday,Texas
76366
940-586-0209
bearrob@valornet.com

---

Rodriguez, Ricardo

I am just trying to find any Devil Dogs that served from 91-96.

3234 Atchison Cir
Aurora, CO 80001
303-537-1129
rvrodriguez@earthlink.net

---

Rodella, Ronald

I ws with G 2/5 09/85 to 09/89

PO Box 437
Chimayo, NM 87522
505-692-0197

---

Rogers, William

William L. Rogers graduated from the Univ. of Mississippi in 1966 and was commissioned a Second Lieut. in March of 1967. Lieut. Rogers was platoon commander with 3rd Plt. Golf from Oct. 1967 thru Feb. 9, 1968. Lt. Rogers was wounded in Hue City on 5 Feb. and 9 Feb. 1968. He presently farms the family farm in Earle, Arkansas. His hobby is tennis and riding his Goldwing motorcycle.

1925 Rogers Rd.
Earle, AR 72331
870-636-1925
wlrog@direcway.com

---

Rohrer, Robert

What can I say? I wasn't a Vietnam Comrade in Arms; I was before your time. And now as I look at the entries on this site I am both sad and proud. Sad you did not have the political and military support to do your jobs; sad the country did not greet you on your return with the pride you deserved; yet proud to know that in spite of all this you did your jobs under the most difficult circumstances. I can only say to you as an American, as a former Marine, as a former member of G company, 2nd Battalion, 5th Marines, 1st Marine Division, FMF; and I company, 3rd Battalion, 3rd Marines, 3rd Marine Division, FMF, thank you, and God bless you all - living and departed! See my website at: www.BobRohrer.com

125 Juniper Circle
Bermuda Run, NC 27006
336-998-3998
rlrohrer@aol.com

---

Rooth, Charles

I served as a saw gunner while a member of Golf 2/5 from Jan '99 to Aug 2000

1905 Wildernedd Trail
Grand Prairie, TX 75052
cerooth@comcast.net

---

Rose, Phil

Golf 2/5 3rd herd 97-2000

Ooh Rah 3rd Herd!! Anyone from back then toss me an e-mail.

Rio Rico, AZ 85648
prose7@goowy.com

---

Ross, Russell

I was in Golf 2/5 2000-2004

43500 MacArthur St.
Shawnee, OK 74804
760-500-8569
russross11@yahoo.com

---

Rosser, Donald

My name is Cpl Donald Franklin Rosser. I started to wounder what was going on in 2/5 when all of this stuff in Iraq started up. And this is the website that it pulled up. Before I get started I would like to say that I was with Golf Co. 2/5 from Jan 7 1999 to March 1 2002. I did two pumps to okinawa japan with them. seen many places around the world but never got that much action. Dec 13 2001 i reenlisted in okinawa japan to got to the School of Infantry at Camp Geiger, NC to be a combat instructor. I just wanted to say if any one on here reads this please drop me an email to tell about the history of 2/5 before i was there. no matter where i go in the Marine Corps 2/5 will always be my mother unit where i learned to grow as a Marine. Thank you 2/5.

2620 Bougainville Drive
Tarawa Terrance, NC 28543
910-455-8304
lonestar6162003@yahoo.com

---

Rowe, Joe

My Nephew just took over his first platoon of grunts and I need you to help me through. I see you all together in DC at the wall and at reunions and I want to join in.

I don't know how this sounds to the rest of you but I think we have something for the men who serve in G 2/5 right now. Soon I will be sending Shirts to the men of 1st. Platoon G 2/5 the shirts will be from the men who fought in Hue city, You know who you are. If you have the time or inclination let one or all of these brave Marines know that you care and that you are proud of them. If you know of ways we can help let me know.

I just got an E mail that made me proud. A young Marine is proud of his service to our country and I am proud of him. I tell him this as often as I can through email and snail mail. I will never forget the heros I served with in 67 and 68 and I will never neglect the heros who serve in 2002. Drop a line to Lieutenant Travis Fuller USMC - Fuller_travis@hotmail.com. Remember Mail call and remember the grunts in the bush today.

First & third platoon Oct 67-Oct 68. Drop me a line. Semper Fi Joe


Posted 17 March 03: I just returned from my first reunion. I saw men I served with 35 years ago and it was as though we were never parted. I hope we can share more memories soon.
Semper Fi; brothers

---

Rowe, Zachary

I served with Golf 2/5 2001 - 2003. HM3 3rd Platoon.

97 Howard Ct.
Frederick, MD 21702
240-344-6727
zarowe123@yahoo.com

---

Rubio, Juan "John"

2040 Caeser Place
Bronx, NY 10473
rubioone@aol.com

---

Ruhland, Nick "Doc Nick"

I was a corpsman and served in Vietnam from late November 1969- November 1970. Most of my time was spent with golf company, the last 2months back in Da Nang working in the hospital. Thirty years later has me with my wife of 28 years, 4 children, and 3 grandchilden.

1302 Walnut Street
Grand Forks, ND 58201
701-746-0900
nruhland@dmsimaging.com

---

Ryder, Rodney

I was in Operation Desert Storm with Golf 2/5 Weapons platoon. I am searching for Gulf War vets that have had children with birth defects since returning. I lost my son from a heart defect that was supposed to be caused by damaged chromosomes; only thing is his were perfect. I have found a few so far and I am sure there are more out there.

MACS-1 BOX 99170
Yuma, AZ 85369
520-341-3805
ryderrl@3mawyuma.usmc.mil

---

Salas, Michael

WOUNDED DURING OPERATION MAUI PEAK,10-7-68WAS "DOC" FOR CO. GOLF.NEVER NEW WHAT HAPPENED TO ANY OF THE GUYS!?

804 N. Pacific St., #A
Oceanside, CA 92054
760-721-9760
ICQ: B828084

---

Sampson, Charles

After returning from viet-nam in 65,I became a part of the 5th marines, Golf Co..I then rotated back to Viet-Nam in 66 . I stayed with G 2/5 as a section leader of 60mm until sept.66 when I was transfered to M 3/1. I was WIA on 01-15-67 and med evac back to the states in Feb of 67.

181 Arlington Avenue
Jersey City, NJ 07305
201-451-3423
cjsampson1@verizon.net

---

Sanzaro, Michael

I think I was in the 2nd platoon. My platoon was pretty much wiped out on 8/08/1970 by about a 500 pound booby-trap. About 6 Marines were killed and about 13 were wounded. Our unit moved from An Hoa to Mt. Baldy to take of the 7th Marine area of operation around Oct 1970. Each squad was positioned in CUPP units. I have no recall as to the name of the village we 'guarded' or what squad I was in.

3609 Inverness Grove Ave
North Las Vegas, NV 89081
(702) 823-3329 Home
papasanzaro@aol.com

---

Saylor, John

I joined the Marines in August 1966 and went to Vietnam in December 1966. I was wounded in December 1967. I spent about 1 year in military hospitals before my discharge. Would like to contact Luther Lafton from Meridan, Mississippi or other Marines I served with.

PO Box 502
Eminence, MO 65466
573-226-5613
jbsay2003@hotmail.com

---

Schaubschlager, Casey

Son Casey serving in OIF, Sep 04, in Ramadi, Iraq

1357 Jay Dr.
Twin Oaks, CA 93518
661-867-9934
casierra14@earthlink.net

---

Scherer, Phil

A member of 2/5 and specifically G/2/5 through the "back door". Assigned to Echo Btry 2/11 and joined 2/5 in Hue City, Feb. '68, as the Artillery Liaison Officer. Served in that capacity until assigned to G/2/5 as the FO. Served as the FO for G/2/5 until approximately June '68. At the time I left G/2/5 they were assigned an operational area in the Hai Van Pass. Went through several company commanders, but as I recall the CO at the time I left was a 1stLt. Denton Dove.

309 Steele Rd.
Slidell, LA 70461
(504) 643-6103
Philip.Scherer@SPR.DOE.GOV

---

Schilo, Edgar

With Golf Co., 69-70, 1st Platoon

111 Private Rd.
Bridgport, TX 76426
940-210-1641

---

Schodde, Dave

I just started surfing the net and was surprised to find a site so unique to this unit! Never thought there'd ever me much other than general 1st Mar div stuff. Kinda neat! Feel connected all of a sudden! Don't remember any names in the list on this site , but then again i don't remember much anymore. By the way, if anyone is in the VNVMC i'd like to hear from you. I was in country Aug 13, 1968. Was assigned to Golf 2/5 off the gitgo and was in it the entire time until i got shot by an AK in the left arm 4/4/69. Basically all i remember was our base was in An Hoa . . .with the cement factory right outside the gates! I remember one night when we were back for 3 or so days we had perimeter duty. The camp took a few rounds from the 'factory' one night so the armor guys fired up one of their M1's and lit the searchlight mounted on the gun. . i just remember like we could conquer the world. . .bring em on! not much else happened but we did recover a lot of old stuff including a thompson submachine gun!

I got shot in April 69 after a day long slug fest where we had as many heat casulities as others. I got shot by a gook in a hole. If he hadn't shot me i would have fallen in i'm sure. I think he got several of us that day. Heard the Lt got him later that day. I remember just before we went in our squad was sitting around a well with the gun team. Someone asked me 'how long will this go on' and i said jokeningly in front of them , "until the gun team gets taken out' . . .and later they did.

Also somebody accidently bumped their M16 and it fell into the well! The rest of us looked and him and somebody said "you're in a world of hurt buddy. . .good luck, you're not getting mine!". After i got shot i remember almost dragging the medic to the chopper which had just landed for an emergency ammo resupply. . . i knew it was my ride outta that hell hole and i wasn't going to miss it! Maybe a have a few pictures. if so i'll send them to the web site. Don't know how much we're supposed to write so i'll quit for now. Semper Fi.

9605 Hwy 101
Corcoran, MN 55340
763-420-6097
hamelrider@msn.com

---

Schroeder, Bill

Joined Golf Co, in Sept 1965 at Margarita. Went across on the Bexar to Oki and Camp Schwab . Went to Chu Lai in April 1966 on the splintery decks of the George B. Clymer. Skipper was Capt O'Rourke,Top 1st Sgt Wolf, Company Gunny Mayberry. I was one of three re-treads in the platoon. Armijo, Benevides, and myself. Cowart , Gallagher, Jackman , Staff Sloan , Beebe . Madden and Wesley from Weapons. I am still pulling the names up.
Semper Fi
Bill Schroeder

---

Schultz, Jeffrey

1991-1993 Weapons
2726 Silverleaf Ave
Cincinnati, OH 45212
jms5883@hotmail.com

---

Schwyhart, Bill

Golf Co 2/5 1st platoon, 1983-1985, Camp Marguerita

---

via xxv aprile n.11
Campobasso -- Italy
86100
Joseph Scoccola

Phone 0-11-39-0874-481

1968, 1st. pl. 1st sq.
Semper Fi

---

Corning, NY
14830
deputybadboy8@gmail.com



Joined Golf 2/5 in February 1968 in Hue as a replacement. The day I came in as a replacement, it brought our squad manpower to seven. WIA two weeks later and ended up evacted St. Albans Naval Hospital. My stay with the unit was short and busy, so recalling fellow Marines is almost impossible. Their faces and actions stay with me today. After hospital and transit stations, I served almost 3 years at Marine barracks Fort Meade Maryland (NASA) detail. My reason for leaving the Corps, if reenlisting and being promoted to Staff I was going to be assigned there, indefinite. Semper Fi to all Marines, just wish I had better memory of my comrades.

Semon, David

7996 Blanchard Latex Rd.
Shreveport, LA 71107
dmsemon@yahoo.com

---

Serrano, Robert

I SERVED DURING THE YEARS 1980- 1984 BASED IN CAMP PENDELTON, CAMP MARGARITA

I TOURED TWICE TO OKINAWA,
JAPAN,PHILIPINES,KOREA,HONG KONG,THAILAND

OUR BATTILLION DIDNT GO TO WAR BUT WE WERE READY TO TAKE ACTION IF CALLED UPON OVER 200 MARINES DIED IN BERIT WHILE I WAS IN SERVICE LETS NOT FORGET OUR HISTORY AND TAKE NO PRISONERS AND REMEMBER THE 5TH IS NEXT TO NONE

8306 Wilshire Blvd. #1662
Beverley Hills, CA 90211
818-266-6235
tckman1@gmail.com

---

Setlak, Robert

Served in Nam from 13Nov67 to 31Aug68 G2/5 2Plt. Participated in Operations Essex, Auburn, Hue City, Houston, Mameluke, and Thrust. Wounded 3 times, left early.

I am truly thankful that I had dedicated brother marines by my side at all times, both when we were in battle and when we had time to relax. We all knew about each others personal lives back home. I am proud to have served with the Best of the Best. There are too many to list, but they all know who they are. Thank you.

I am married, have 4 children, and 5 grandchildren. Retired from ComEd in northern Illinois in 1996 after 28 years. Enjoy fishing and golfing.

Every day after Nam has been a gift. There are many brothers who did not come home, but they are always in our hearts and minds. Thanks Barney and Mike for finding me.

Semper Fi, M79 Man

W3487 Eagle Point Road
Tomahawk, WI 54487
715-453-9337
thesetlaks@yahoo.com

---

Shaw, Anthony

April 66 To May 67 Team Ldr. & Sqd. Ldr. 3rd Platoon. I Don't Recognize Anyone In The Members List. Have Been Wondering About Maclain, Steve Bruner, Ron Zeck And Jody Wojtosh (Voytosh).

2/5'ers interested in bass fishing the rivers of the upper Chesapeake I go out 3 or 4 days a week from April to October. Drop an e-mail .

P.O. Box 380
Cecilton, MD 21913 (June thru Sept)


409 Liberty Dr.
Auburndale Fl. 33823 (Oct thru May)
bassnbingo@peoplepc.com

---

Shinkle, Robert (German)

Golf Co. 2/5 from Nov 67 to July 68. Got carried out with part of my shoulder missing. Yep I was one of those Hue City casualties too. Wounded twice there (just couldn't keep my damn head down). Anybody know whatever happened to "Doc" Swanson, he sure kept my brains from falling out once. Love you guys...."German"

SARAH SHINKLE
162 LAKEWOOD DRIVE
KINGSLAND, GA 41358
Phone # 912 673 1924


---

Shiplett, Paul

I was in Golf, 2/5 in 69 and 70.

---

Short, Christian

Sgt. Christian Short, Golf Co. 3rd. Plt. 1994 - 1998, Camp Pendleton Ca.

1432 Elgin St.
Aliquippa, PA 15001
412-389-8376
kichdog@aol.com

---

Short, Donnell

Was with Golf 2/5 1st Platoon 68-69

2727 Garland Ave
Louisville, KY 40211
502-778-6116

---

Shumway, Clark

Golf Co 78-80 then in H&S at Con Ad (the new Con Ad)

463 East Center Street
Heber City, UT 84032
clarkshumway@yahoo.com

---

Sick, Milt

Served An Hoa area of operations to include Liberty Bridge. 69-70 Commander, 1st Plt.

10546 Bella Vista Dr
Fort Myers FL. 33913
2392430684
milts227@gmail.com

---

Sickler, Joseph

ANHOA RADIO MAN FOR 60/MM GOLF CO 1969/1970

WOULD LIKE TO HEAR FROM OTHER MARINES I SERVED WITH.

463 Palermo Cr.
Ft. Myers Beach, FL 33931
239-822-0901
joesicklerfla@aol.com

---

Sims, Paul

Arrived in country Jan '70 and discharged June '70 was a green Sgt E-5 from stateside. Don't remember many names, Funky served in the plt and my "p" was an E-5 from New England somewhere. Been a long time. In An Hoa, the bridge and the island.

2195 Cottington St. N.W.
North Canton, OH 44720
330-966-0042
simscoach@aol.com

---

Skidmore, "Doc" Mike

CUPP 2 1970


Igo, CA 96047
530 357 4704 home
mcshaman100@hotmail.com

---

Slater, Ken

Golf 2/5, Southeast Asia 1970

---

Slaughter, Danny

Looking for some of my fellow razorbacks from 95-96

14018 W 94th St.
Lenexa, KS 66215
pointmn03@yahoo.com

---

Sloan, Glenn

4 Lake Somerset Circle
Bluffton, SC 29909
843-705-6566
mickeysloan@juno.com

---

Smith, Chad

Served in 2/5 from 1998 to 2004.
Just woundering how everyone is doing. get back with me.

---

Smith, Donald

Active duty July5,1966 to October 1968. VietNam November9,1966 To November9,1967. Today is Noverber10,2003 HAPPY BIRTHDAY Marines!

11576 Pickerington Rd.
Pickerington, OH 43147
614-861-2354
donski837@aol.com

---

Smith, Michael

My name is Michael Smith, I was an HM3 ,USN, attached to 3rd plt ,G 2/5 inHue City , Jan 31, 1968. I was wounded on the perfume river bridge(in the back) and on February 1 through both legs , while being medicated. I lost all contact with all my grunts. I need a roster for that time if possible and info for membership. I would like to get in touch with anyone from third platoon who was a member before February 1, 1968.

---

Smith, Mike

---

Snead, Joseph

I Joined G2/5 September Of 67 And Stayed Through June Of 68. I Was Wounded June 21, 68 On Hill 88. I've Been Married To Kathy For 28 Years And We Have Two Children. Our Son Is 27 And Is Married With Two Boys, Austin 6, And Cody 2. Our Daughter Is 25,And Is Married With One Son Blake, And He Is 8 Mos. I Have Been With The Same Company For 30 Years

96716 Chester Rd.

Yulee, FL 32097

904-261-8699

---

Snider, Barry


Time in Corps. October 1968 to May 1975
Time in The Nam August 70 March 71

Stationed at An Hoa until relocation to LZ Baldy. Assigned to Cupp team until 2/5 Golf loaded up to come home. I stayed in country reassigned to 2/7 with a Sgt "Rocky" squad leader. He couldn't read a map. Set us up in a harbor sight across the river from an Army Company ambush site. Seven guys against a hundred of our own guys. Found out when he tried to call in artillery support. Thank God he was relieved. I was reassigned to my Plt 1st Lt. team after requesting. Pretty quiet aftter that, a few wounded, no KIAs until 2/7 rotated back to world. Spent remainder of my duty at Univ. Ga. in Athens. Service allowed me to get my BS, I love USMC!

646 Partridge Bend.

Aiken, SC 29803

803-652-3485

---

Soard, Charles E.

G/2/5 3rd/plt m-60's 68

8169 BERKLEY MANOR BLVD.
SPRING HILL, FL 34606-1902
Phone 352 556-4790
Soardcharles@yahoo.com



---

Sosa, Steven

I served in G co. 2/5 from 92-94 I was stationed in Camp Pendleton CA. (Camp San Mateo). Hello fellow leather necks. Please contact me if you where there also during that time period.

2649 Porter
Detroit, MI 48216
313-363-8836
usmcsosa@yahoo.com

---

Stallings, Michael

5021 Dogwood Tr.
Portsmouth, VA 23703
757-484-1079

---

Stanford, Charles

Joined Golf 2/5 shortly after they became Golf CUPP. Assigned first as XO then 1st PltCmdr. Capt Darling was CO but replaced by Capt Tilley. Wounded and medevaced on 13 Jan 71. I have been enjoying the reunions of the CUPP units for the last few years and encourage any former CUPP Marines or Corpsmen to get involved. Contact me via e-mail or phone for more info. Aug 70 - Jan 71

8184 North Links Drive
Covington, Ga. 30014
850-443-6373 Cell
rickstanford46@gmail.com

---

Steik, Byron

Bryon is currently in Golf Company serving in ' OPERATION IRAQI FREEDOM", this is his second tour of duty there. He is married and has 2 boys, Connor, 4 and Caleb 3.

7515 198th St. E
Spanaway, WA 98387
253-847-7296
marinewife3@aol.com

---

Steinbach, Martin

Served in G 2/5 69'-70' with a lot of great Marines. I've done a lot of things since. I'm married, with 9 kids between us, ranging in age from 31 to 5.(Only 8 are currently at home!). Went to the 2004 reunion and met some exceptional Marines! Semper Fidelis

7395 Kirby Dr.
Burlington, KY 41005
859-586-4881
martinsteiny@aol.com

---

Stewart, Ken

Trying To Locate Lt. Laverne Arndt Of Ist. Plt. Golf Co. 2nd. Bn. 5th. Marines First Marine Division/ 66-67-68 At An Hoa/ Operation Tuscaloosa/ And New Lt. Mc Neil/ Also Luther Lofton

18300-73rd Ave W.
Edmonds, WA 98026
425-778-4293
ICQ: 162174860
stw651@aol.com

---

Stewart, Lee "Bull"

Served 1980 til 1984 - 0331

PO Box 37
Saucier, MS 39574
228-832-9274
lebo329@bellsouth.net

---

Stitzer, Chancil

I served with G 2/5 Feb. '95 - Oct. '98

394 South Main St.
Pleasent Gap, PA 16823
814-359-2701

---

Storm, Dennis M.

'68-'69; Vietnam; Taylor Common I & II, Durham Peak, Muskeegee Meadows, Forsyth Groves; AZ Territory, An Hoa. C 2/5, G 2/5.

Lt. Dennis Storm suffered a severe stroke December 2003, he is slowly recovering in VA hospital near Baltimore. For deatils contact his Mom; Ms. Rosalind Storm, 914 Cheswold Ct., Bel Air, MD 21014-5463 or his neice Denise at stormdeni@yahoo.com

Pass this on to any 2/5ers who served with Dennis in Nam with Golf 2/5 and H&S2/5 duting 1969.

Regards,

Ron McCarthy (Mac) rmccarthy@co.gaston.nc.us

c/o 1907 Angleside Court
Falston, MD 21047

Silver Star Citation (PowerPoint 1.1MB)

---

Stringham, Dale (Guarding the gates)

I joined G 2/5 in oct 68 op Maui peak. I left that Hell hole in Oct 69 when I was medivaced out with Malaria and eventually medivac back to the World. Would like to here from anyone that was there at that time. I'm expecting a visit from Jim hop Hopkins in Aug looking forward to it. I haven't seen him in 30 yrs Well thats all for now SEMPER FI

Our dear brother, Dale, passed away June 30, 2012. He loved his Marine brothers, alive and gone, and he took such pride in his service with his Marines. We are having a memorial service Aug. 27th at Abe Lincoln Cemetery in Il. if anyone knows of anyone who may wish to attend please forward this info.

55 EMS B 31 Lane
Warsaw, IN 46582
708 257-1642 cell
dianeljacob2003@yahoo.com

---

Stromsness, Scot

I served in Golf 2/5 WPNS PLt from 89 to 92 if we served together please get in touch with me.

403 Canadian Cove
Hutto, TX 78634
scots@round-rock.tx.us

---

Studenny, Dennis

Enlisted summer of 67 after High School,PI in Aug 67. Got in country during Hue City and made all the ops my last one being Taylor Common.I was back in the rear waiting for my orders when 69 Tet started and was up in 2/5s tower when the ammo dump blew after getting hit with a couple of 122s.I started in Hue as a rifleman with the 2nd plt and finished my tour as the 3rd plt Guide. I left Nam in March of 69 and after my leave I ended up with Delta 1/6 at Camp LeJeunne just in time to make a Med Cruise. I left the Corps. in May of 70 and spent some years in the Reserves ending as the Company Gunny with Weapons 3/24 in 1987. I graduated from college in 1976 and moved from NY to Ok where I've worked in city and state gov't,air&space industry and now with the VA. I'm proud to have been involved in the start of our association and to have been its first president and proud to have served with so many great Marines.

10305 So. 235 East Ave.

Broken Arrow, OK 74014

918-455-0112

Dennis died suddenly and will be missed greatly by all his Marine Corp Brothers. His wife, Terry, would like to stay in touch with "Stu's" friends and Brother Marines. Her e-mail address is below - drop her a line if you would. Webmaster

---

Sullivan, Patrick

I Was In Country 69-70. I Spent My Whole Time In Golf 2/5 & More Particular 1 Alpha. I Am Proud To Say That I Started At The Bottom & Ended Up As Squad Leader Before I Left As A Medavac. I Was Lucky To Have Guys Like Bones Brown& Lucky To Break Me In &Show Me The Ropes. They Kept My Dumb Ass Alive. As Squad Leader I Was Just As Lucky To Have Guys Like 8 Ball-Mock &Pb Who Were The Best But Also Drove Me Nuts. I've Been A Cop In Hartford,Ct For The Last 20 Yrs. Have 5 Kids 1 Grandchild & Am Looking To Retire Soon & Maybe Go To Florida & Check Out The Thongs With 8 Ball (Averill). He Tipped Me Off About This Site. I Hope To Hear From Some Of You Guys. Until I Do Semper Fi P.J.(Iceman) Sullivan

67 Millstone Dr
Marlborough CT 06447
(860) 295-9356
chrispj@webtv.net

---

Sylwestrowicz, Andrew (Andy)

Served in the USMC 1958 - 1964

5825 Taney Place
Merrillville, IN 46410
219 - 980 - 5557
Firecaptainandy@sbcglobal.net

---

Szlachta, Richard "Alphabet"

I joined G 2-5 in Sept. 0f 68 and was with the unit till Oct of 69. In Dec of 68 while on hill 214 (operation Taylor Common) I became a radio man and everybody knew me as ALPHABET. These days I go by RICHIE. I have three children Richard JR 34, MICHELLE 26 and MICHAEL 24 also a former MARINE. Michelle and her husband Scott have blessed us with two grandchildren, Kasey 2 1/2 years old and Brian 15 months old. I've been driving a 18 wheeler for about 24 years. And that's about it .
SEMPER FI RICHIE ALPHABET

639 Twin Lakes Drive
Halifax, MA 02338
339-244-4393
alphabet6869@aol.com

---

Tant, William "Billy" (from a friend)

William "Bill" Tant is a friend of mine who served with 2/5 Golf Company at Hue City Tet Offensive. I printed your web site and the members and gave it to him. I was unsure whether that was a "good" thing but he liked it. Bill left home in Tuscaloosa, Alabama right before Christmas of 1968. He told me once that he remembered "all the faces" and it bothered him that he couldn't remember the names. He doesn't talk about it much. As the battle of Hue continued he was made Squad Leader as a 19 year old PFC and made decisions he still replays in his mind. The "Lest We Forget" had the name Cpl. Glenn Lucas, whom I knew to be Bill's Squad Leader and was killed within 10 feet of where Bill was standing. He said a Navy Corpsman, Doc Kirkham, was killed while trying to reach Cpl. Lucas.

I printed out all 64 pages of comments made by G Company members and left it on Bill's doorstep, along with the "Lest We Forget" and hoped that I had not done the "wrong thing." He said he felt better because he did find some names and there was one guy in there who was looking for the person who called in a strike that saved them. He said he was the one who called it in. He was not in the same area as this guy. I don't know how all that works about calling in strikes but he said he is going to answer that post because he is the one the guy was looking for.

Anyway, however you handle this web site, William "Bill" Tant's name needs to be here. Maybe he will give me "his own words" soon but until then, I want to do my part for him (and all of you) in respecting your service and acknowledging your sacrifices.
Thanks.
Linda Arrowood
P.S. Someone sent the Webmaster an email stating that they had what was probably the last photograph of Cpl. Glenn Lucas. My computer crashed and I lost the email. Please send again.

Billy would really like the photo.
lalaw35@aol.com

info we have for Billy
3720 Bear Ridge RD
Duncanville
AL 35456
205 222 9295




---

Taylor, James

My time in Corps: 1970-1971. I served with 2nd Platoon, 4th Squad
9299 Sassas Road
Cook, MN. 55723
218 666-2572
jataylor@accessmn.com
Semper Fi





---

1611 S. Erie St.
Bay City , MI 48706
Phone
freefall2@att.net


1966-67 3rd plt 3rd squad
asklng if morgan machine gunner with foxttrot co. still around

---

Thomas, Jay

First of all I would like to thank all of the veterans who cam before my buddies and I! It is an honor to know an old Golf Company Leatherneck as yourself (he is talking about your webmaster here <grin>). Without you men we would not have a chance to serve this fine country. I appreciate your work on the web site.




---

Thomas, J.K. "Skinny"

I arrived in An Hoa June 70 2nd sqd 2nd plt also was at LZ Baldy Cupp 7 until 5th stood down Transfered to B/1/1 til ets Would like to hear from "NAPLAM",Tom Duncan,John Wayne Parsons,C.C.,Pee wee, Sgt.Johnson,1st Lt Smith or any one else that served at that time

56430 Hickory Rd
Astor, FL 32102
352-759-3674
kincaidusmcvn@aol.com

---

Thomas, Sidney

Joined G/2/5 in 1956 after bootcamp-stayed in heavy machinegun platoon until selected for nrotc program (univ of calif, berkeley in 9/97 proud member of col codispotti's Order of the Gravel Crunchers! retired as major in 1979

1811 Ardmore Blvd

Pittsburgh, PA 15221

412-731-6823

---

Thompson, Kenneth

Served as 1st Sgt of Golf 2/5 from Oct. 90-Sept. 92 w/ Capt. Mac, Lt Yellen, Sgt. MacQ and Cpl Fleming--Desert Shield/Storm.
Semper Fi-email me.

Garland, TX 75042
ken.thompson39@yahoo.com

---

Tiffany, Richard

I was a L/Cpl when I came to Vietnam as an 0311 and 9940 (S2 Scout/Interpreter) and made a squad leader right away in 2nd PLT.

3234 Youngs Ferry Road

Jacksons Gap, AL. 36861

407-312-7227 Cell

---

Tilley, Bob (Col. USMC Ret)

Former CO H&S Co 2/5 - CO Golf 2/5(GOLFCUPP) Circa 1970-71 - Anhoa/Baldy - - Retired, Fallbrook
Put together and lead personalized tours to Vietnam

1354 Sunny Heights Road

Fallbrook, CA 92028

760-728-0139

---

---

Treisch, Jim

Oct.'68 to June '69 AN HOA

Transfered to Second Combined Action Group

Would like to hear from Dale Stringham, Dale Hopkins or anyone that remembers me I was also know as Pappy

2503 Woodhaven Ct.
Orlando, FL 32818
407-295-0845
jetreisch@bellsouth.net

---

Trujillo, William

Semper Fi, Bros Its Been Along Time, I've Been Looking For Gary,(Stoner)-Rubel, For Many Year ,Tj-Misses Ya

---

Tucke, John

Served as Weapons Section & Platoon Leader for G/2/5 from December 1966 - January 1968.

I remember the great Marines who fought during that time, and most of all, those who sacrificed their lives.

1051 W. El Norte Pkwy
Escondido, CA 92026
760-453-5107
tucjlt@cox.net

---

Tucker, Earl

417 Faye Creek Rd.
Wartrace, TN 37183
931-684-3485
jabo52@webtv.net

---

Tully, Lester

I was a member of g25 second platoon, from august 67 until may 68. I have done a little of everything for the past 30 years. still married to Cheryl since June 17 67. I helped raise 3 young ones and currently have four and one half grand-younguns. I thoroughly enjoy reminiscing about the old times. sure beats drinking tiger piss bear and burning hooches. More later. semper fi. lt.

909 Community Lane
Tallahassee, FL 32305
sparktricianles@embarqmail.com


---

Twork, Jon

I was with G 2/5, June 2006 and have just got out.
S/F Devil Dogs
jtwork72@hotmail.com

---

Valdez, Charles

I was with G 2/5 89 - 90. It has been over 18 years since I got out and I regret it every day since. That was the best time in my life. The friends I made then I will never forget. Looking for friends who I served with.

3398 Meadowood Dr.
Zanesville, OH 43701
740-297-8726
cvald731@zanestate.edu

---

Urenovich, Mike

1st plt Golf 1 Actual from about 6/69-12/69. Then a month as the 106 Plt. Cmdr. Where is Cpl Short and his white t-shirt???

15 Skippack Creek Rd.
Souderton, PA 18964
215-721-7141
mcurenovich@gmail.com

---

Vaara, Daniel

I was in Golf2/5 all of 1970, pointman for the 1st plt.and 1st.squad. Recall Go Noi, Football Island, Liberty Bridge and Cupp Units on Hwy.1.Gimme some feedback.

603 Cedar St.
Mukwonago, WI 53149
262-363-5882
danielvaara@msn.com

---

Vaughan, Richard

Served from Sept. 1966 to Sept 68 in the Corps. Was sent to Viet Nam January 1968. First assignment was operation Hue City with Golf Company 2'nd Battalion 5'th Marines. Been looking for you guys. Now live in Victoria, Texas. Working as a Lab Analyst for Union Carbide Corporation.

3977 Lower Mission Valley Road

Victoria, TX 77905

361-573-9817

---

Van Bibber, Charles

I served with G 2/5 Sept. 1968 to Mar. 1969. I was the machine gun squad leader for 2nd Platoon, Golf 2/5 and section leader for Golf Company from mid October 68 to March 69. I replaced Mike Copeland in the squad leader position when he transfered out. I have written a book about my tour of duty, starting with my time in 2nd Plt Fox Co 2/27 and ending with my time in 2nd Plt Golf Co 2/5. The name of the book is "Valentine's Day: A Marine Looks Back" the book is 416 pages with 32 pictures from both 2/27 and 2/5. It is a large paperback, 6x9, printed by The Covington Group. Anyone interested can order a book at charlvb@1791. com. I would very much like to make contact with any of the men in my squad in Golf 2/5 if possible.

127 Broken Bow Ridge

Waynesville, NC 28785

828-734-9614

---

Vaught, Tyler

I served with G 2/5 2007 - 2008. Got out before float on 15th MEU due to medical.

2118 timber Rd.
Jefferson City, MO 65101
573-230-7661
devildog125@gmail.com

---

Vazquez, Jr., Jose

I served with Golf 2/5 2002 - 2005

---

Verlinde, Larry




info: Serverd with G2/5 September 67 to June 68. Got to go back to Vietnam in Febuary 2013 with 26 other Marines for the 45th anniversary of the 68 Tet Offensive. A great trip with a great bunch of Marines and 1 Navy Doc. I would encourage all to go back if you have the chance. I was wounded on 6/2/68 below Hi Van Pass, while on patrol with my squad and plt. Sgt. Semper Fi to all the Marines who served in Vietnam and to our brothers who didn't make it home your not forgotten.

time in Corps: 9/67-6/68


678 Eastwood Ave.


Chico, CA 95928
541-977-7534 - Cell
time in Vietnam: 9/67 thru 6/68, 1st plt-2nd sq.

---

Voors, Tim




In Viet Nam Feb. 1970-1971 with Alpha CUPP 1/7, them Golf CUPP 2/5. With CUPP 4, between LZ Baldy and Que Son, more so between RXR and mine alley. Like to hear from anyone else there in any CUPP unit.

I now work with Service Disabled Veteran Owned Business(SDVOB). Try mostly to get new bills passed for SDVOB's Such as HR 1460.

Grass Valley, CA 95949
530-271-0382


---

Vordem-Thorem, Edward

Served with Golf Co. aboard the USS Fredrick. Participated in Operation Quick Draw,Somalia 1994. Would love to hear from anyone in my unit.

70 S. Main St., Apt. 1A
Freeport, NY 11520
516-603-8182
usmcvordemthoren@aim.com

---

Wales, Edgar

1970-1971 Near LZ Baldy, assigned to Golf CUPP 4, radio operator, interpreter.

1295 SE 11th Loop
Canby, OR 97013
503-266-4757
edgar_wales@yahoo.com

---

Walker, Ervin

1961 - 62 Camp Margareta, CA, Company "G". 1966 - 1968 An Hoa, 1st Plt. Company "G" Vietnam

808 Halifax Circle
Vinton, VA 24179
geronimolw@msn.com

---

Walters, Michael (sister of)

I am the sister of Michael Walters. Mike was with the 2/5 and served in Nam from July l968 till July l969 when we lost him. I have been fortunate to find 3 of the guys that served with Mike. Dale Stringham, Jim Hopkins and Manning who was with Mike at the end. One of the boys that Mike wrote of in so many of his letters was a Speedy (Floyd) Washington. I have been unable to find him so far and would appreciate any help I could get. Someone called for Mike just about a week after the funeral, I'm sure they had a arranged time, and he got so emotional when we told him we lost him that we couldn't get his name. Mom and Dad are gone now, but I would still like to find this person that knew my brother that well. I have 2 sons and I want them to know all they can about my brother. Thanks for any help you can give me.

---

Walton, George

I was in G 2/5 2 Ptl 2 squad from Dec 1969 until wounded on 8/12/70 on a company operation outside of AnHoa. I spent one year at NNMC in washington DC and even got to eat dinner at the white house Thanksgiving 1970 with Presd Nixon(there was about 50 service men who were invited) I was ret as a Cpt on July 1, 1971. I have been in law enfocecment ever since. I now work for the Ohio Bureau of Criminal Investigation and currently assigned to the Ohio Attorney Generls protection detail.


5651 Barney Ln.
Columbus, OH 43235
877-641-6241
gwalton008@aol.com

---

Waltz, Perry "Doc"

Transfered to Golf Co. 2/5 in Oct. 1970 after 7th Marines departed. Served as Corpsman in CUPP 5 under Col. Tilley. Returned to the states in May 1971. I enlisted in the Navy, but the Corps has always been in my heart. Would like to hear from any Cupp Docs or Marines.

1: 8 Weeks St.
Fairfield, Maine. 04937
busheym@roadrunner.com
Phone: 207-649-5216 (cell)

---

Warner, David (from his sister - Sue Warner-Bean)

Dave arrived Vietnam 8/1/67 and was KIA in Hue on 2/17/68. Great to hear from anyone who remembers him. Also, I'm trying to identify some of the Marines in his photos, probably taken in Sept-Oct, 1967. Would love to get copies to each of you or to your families, whoever you are.

Thanks to all the G 2/5 members who have helped me learn about Dave's time in VN -- you all are the BEST, and my family and I will be forever grateful that Dave had such a great group of brothers.

234 SW 184th Street
Seattle, WA 98166-3952
206-661-7685
dhw@warner-bean.com

---

Warnock, Dennis

November 1966 to December 1967 An Hoa. Damn Clerk

9230 Bingham
San Antonio, TX 78230
twigusnc@swbell.net

---

Watkins, Earl

PO Box 943
Ponca City, OK 74602-0943
580-761-4722
usmcvet@cableone.net

---

Wede, Jason

Hey Devils!! I was in Golf Company from 1997-2001 as an 0331 with weapons Plt. I'm trying to contact Cpl. Cory "Cool Breeze" Spies, Pvt. Paul "Stimpy" Ciallella. I'm living in Maryland now.I just finished up school and am working in the reserve with MWSS 472 MWSG 42 out of Willow Grove, PA as an Aircraft Rescue Firefighter. That's right I lat moved to the nasty air wing. I'm trying to get on with Baltimore City Fire. I still keep in contact with some of the old crew from WPNS so give me a call sometime. Semper Fi!.

10314 Gelding Dr.
Hunt Valley, MD 21030
443-846-4461
jwede99@yahoo.com

---

Weddle, Terry

I am currently the Commandant of the Morgan County Detachment #1367 of the Marine Corps League in Martinsville, Indiana. Almost 70 and still gung ho.

2675 Southampton.
Martinsville, 46151
H 765-349-9143
terryweddle55@yahoo.com
Served, 1961 to 1963, Weapons/1st squad


---

Wenger, Shane

I served in Golf 2/5 1989-92

23026 Ashwood
Lake Forrest, CA 92630
949-243-2103
swenger@wallachsinc.com

---

Whelus, Thomas

110 W. Kenilworth Ave.
Prospect Hts, 60070
847-818-0170
twehlus@attbi.com

---

Widner, Jesse

I am now engaged to be married and have a 5 month old son. I work for the largest pest control company in the world as a sales professional. Semper Fi

1300 North L St. #149
Lompoc, CA 93436
805-740-9791
jesse_widner@hotmail.com

---

Wilhite, Rick

2420 Highland

Woodward, OK 73801

580-256-9851

halfcircle@itlnet.net
ICQ: 33009109

---

Williams, Colyer

In Country. Aug 1970- March 1971 with 3rd platoon, Cupp 4, my nickname "Willie". Served with CUPP team 4 in Xuan Phuoc, outside back gate of LZ Baldy. Also became 60mm op for 3rd platoon CP in JAN-FEB of 1971.


299 Summerdean Road
Middlebrook,VA 24459
540-885-5859
jandcgolf@gmail.com

---

Williams, Marvin

I was with G 2/5 1987 - 1991.

Houston, TX 77016
boxcar32@yahoo.com

---

Williams, Phillip (Steve)

Reported to G 2/5 as a Sergeant in Oct '65. Stayed with Golf until I rotated back to the world in Feb '67. Started off as M60 Section Leader, then Wpns Plt Sgt, and ended my tour as Company Supply Sgt. After Nam I spent a tour as a DI at Parris Island, tours with 3rd Recon, 2nd Recon, Recruiter Duty, 1st Recon, 3rd Marines, 4th Marines, 9th Marines, 1st FSSG. Made Sergeant Major in Jul '83 and had tours with I&I 1/25, MACS-2, 1/12, 1ST FSSG (during Desert Storm), and retired as Sergeant Major, MCLB Albany, GA. I now work as the Security Manager for the Naval Air Reserve at Whidbey Island, WA. Many fond memories of some great warriors in G 2/5. Gunny Mayberry, 1stSgt Wolfe, Capt Gruner, Cpl Lucky, Cpl Beebe, LCpl Flores, ( just took a look at his current retired picture.... damn, times have changed), Cpl Fessenden, Sgt Mike Smith, Sgt Henthorne, Sgt Rout, Cpl Perry, Cpl Zaccachio, Cpl Wesley, all the boots we picked up just before we left Pendleton & many others.
Semper Fi my brothers.

PO Box 725
Oak Harbor, WA 98277
360-267-2347
steve.williams1@navy.mil

---

Williamson, Bruce

Served with Golf 2/5 from early August 69 to December 69. I was the machine gun squad leader in 2nd plt. when I was hit the night of Dec. 7th along with Arnold Danforth and Rodriguez. My nickname was Will. Lt House was my platoon leader. Some more of my friends were W.D.Moorer, Tom Hart, Cosmo Parisi, "Doc" Shirgey, Gonzales, Noble, Tiffney, Warner, Sherman, Miranda, Lawsha, Osley, Whalen and Hartchel. I would like to hear from any of these guys, or anyone who knows them. Another excellent web page is for my first company http://www.delta15.com check it out to see pictures of me. Semper Fi

2584 Pennbrook Ct.
Hilliard, Ohio 43026
614-876-5553
williamsonb@outlook.com

---

Wilson, Carroll

I served with Golf 2/5 in 1968.

102 Siunrise Dr.
Pembroke, NC 28372
910-521-8329

---

Wilson, John S. (Porky)

I was in 2nd platoon, G2/5 March 1970 thru mid August and H&S S-3 until October 1970.
From October 1969 untill March 1970 I was in A co. 1/26 3rd herd. Any one who was there during that time please contact me.

511 Olive St.
Jonesboro, AZ 72401
870-935-6193
jsw@mymailstation.com

---

Wilson, Randy

1409 Cleveland St.
Idabel, OK 74745
(580) 286-2487

---

Wolf, David

time in Corps: 10/96


Blue Springs, MO 64015
dwolf7676@gmail.com

---

Wright, Jesse

I served in 2/5 from 08/63 to 07/65. I was discharged in july of 65. I was a CPL E-4. 2/5 was deployed overseas in may of 65. Anyone in 2/5 during that time or after it was deployed i would like to communicate with.

6973 Southworth Rd.
Valley Springs, CA 95252
209-772-3167
jess@fresnomail.com

---

Wroblewski, Brian

Cedarburg, WI
teamrob@aol.com

---

Yellen, Jonathan

I served as a Lieutenant with 2/5 from '89 to '92

---

Yocom, Scott

I was in 2/5 from 1997-2000.. It was the best times of my life.. When it comes time to get out or re-up trust me when I say take time to think and make a clear decision.. Semper Fi..........

1777 Sabatino
Sparks, NV 89434
775-358-5437
scott149@webtv.net

---

Youd, Shawn

From 95 to 98 "third herd" "G" co. Anyone from the old group out there.

2445w 6400 South
Spanish Fork, UT 84660
801-369-2345
syoud@utah.gov

---

Young, Ronald

For the last two years of my enlistment. 89-91. I was transfered from 2/7 when they were going to 29 palms. I went to the persian gulf as a 0311 team leader.

---

Zaccheo, Ronald K.

I Went Over To Nam With G 2/5 Weapons Plt.Machineguns But Was Transfered To H 2/7 After They Had Lost Most Of Their Company In Operation Starlight. And Spent The Rest Of My Tour There. Woul Like To Hear From The Guys In Weapons Plt. And Anyone In The Company That Would Like To Get In Touch.Perry,Perez Ect.Ect.Ect. Capt. O'roark Who Ever? Think You And Keep The Faith!!

PO Box 277
USK, Washington 99180
zakscave@aol.com

---

Zachary, Reid

Just received the latest newsletter with the website address on it. I am pleased that there is such a place for us to visit and relearn about forgotten people and times. I have so much to say and no idea of how to say it. Hi Hillbilly, Tully, Lance, and my god, yes even the grand old man, "Lt. Baggs". Just a short bit for now, I joined Golf Co. as a Sgt. in Jan 68 at Phu Bai. I was placed into 1st Plt as the PltSgt to replace their wounded PltSgt, SSgt Levi Jones, who subsequently retired as a SgtMaj and was working as a security officer in a bank in Carlsbad, CA. When SSgt Jones returned, I was transferred to 2nd Plt as their PltSgt and remained in that position until Aug 68 when I was transferred to Flames Plt as the Section Leader. I do not remember most of the people as I would like to but, I do remember faces and instances with great clarity. I do remember receiving a brand new 2ndLt in Hue City that was fresh from "Canoe U" and TBS. He was simply GRAND. He listened to advice and he expressed and displayed true concern for the welfare of his men. It seems amazing that this same man is now a LtGen and still doing quite well with his career. I also had the distinction of serving with some of the finest combat Marines that I have ever known. We were blessed with great men like Barney Barnes, Lester Tully and others that I can not remember. I apologize if I have failed to mention some of you. I will try to consolidate my thoughts and make another attempt later, and hopefully be a lot more coherent. Oh, I retired as a SgtMajor after 30 fabulous years. While I was in, I did return to the 5th Marines as the Bn SgtMaj of 1/5 for 4 glorious years and finally, as the regimental SgtMaj of the MOST DECORATED REGIMENT in the Marine corps, the Fifth Marines. I love you guys and God Bless all of you! May your future years be peaceful and fulfilling! Zac

1120 Merea Lane
Sultan, WA 98294
360-793-9781
reid.zachary@comcast.net

Reid B. Zachary
SgtMaj USMC (Ret)
0311/0369/9999/8511: 1964 - 1994
MCJROTC: 1994 - Present


---

Zeck, Steve

Golf 2/5 2nd plt 3rd sqd 12/66 to 6/67. 6/67 to 12/67 Co radioman for Capt Marsden, Lt Tuttle, Capt Dwyer. Wounded 4/9/67.

1510 Cervetto Road
Warren Grove, NJ 08005
609-607-0990
stevezeck@verizon.net

---